College Football Is a Giant Mess This Season, Though Clemson Is Still Favored
Published on August 31st, 2020 6:54 pm EST
Written By:
Dave Manuel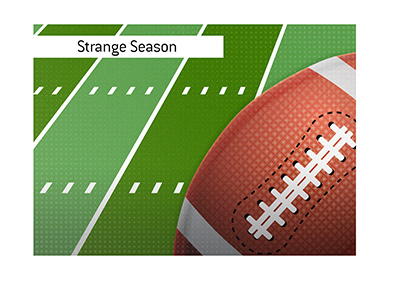 College football, thanks to the Coronavirus, is a giant mess this season.
The Big Ten might start their season at Thanksgiving, or they might start their season in January. The conference originally announced that they were postponing all sports competition for the fall, though there seems to be some softening on the position by the conference.
The ACC will be playing, though they will be spacing their games out over a 13-week schedule in order to provide flexibility.
The Big 12 will be beginning on September 26th, and they will also have room for rescheduled games, if the need arises.
The Pac 12 said that they were postponing all league competition through the end of the calendar year.
The SEC, home to teams like Clemson and Alabama, will be playing a conference-only schedule that will begin on September 26th. The SEC Championship game is scheduled to take place on December 19th.
-
So - college football might not get any games from the Big Ten until the start of January, and the Pac 12 is out until the end of the year.
How does this impact the odds for the college football national championship?
Well, to nobody's surprise, SEC teams dominate the top of the odds board, which Clemson, Alabama and Georgia all having the best odds to win.
Here are the current national championship odds, courtesy of the Superbook:
Clemson, 2/1
Alabama, 3/1
Georgia, 4/1
Florida, 12/1
Oklahoma, 12/1
Texas, 16/1
Notre Dame, 16/1
A&M, 30/1
LSU, 40/1
Auburn, 40/1
-
These odds, of course, will change if the Big Ten decides to start playing at Thanksgiving, though Clemson and Alabama will likely remain the favorites.