Co-Rookies of the Year Have Been Awarded Twice in NBA History
Published on April 12th, 2022 3:26 pm EST
Written By:
Dave Manuel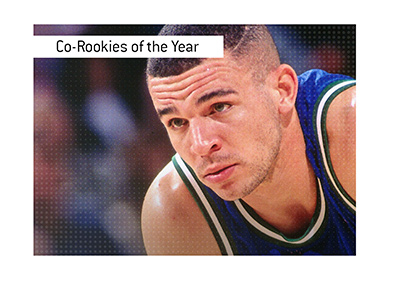 There is currently a super tight race happening for the Rookie of the Year in the NBA.
A few months ago, Evan Mobley looked like a stone lock to win the award. Scottie Barnes and the Toronto Raptors, however, caught fire, and now Barnes looks as though he might snatch the award from the jaws of defeat.
At the very least, there is going to be a very close race between Barnes and Mobley for the award.
Some people believe that the NBA should make them co-winners of the award.
Has that ever happened before?
The answer to that is - yes, on two separate occasions.
In the 1970-71 season, Dave Cowens and Geoff Petrie split the award.
More recently, Grant Hill and Jason Kidd split the award during the 1994-95 season, as both men had phenomenal rookie campaigns.
-
There were a total of 105 votes during the 1994-95 season for the various NBA awards.
Grant Hill ended up with 43 votes, while Jason Kidd also received 43 first-place votes.
Glenn Robinson ended up receiving 15 votes, while Eddie Jones, Brian Grant and Juwan Howard all got a small handful of votes as well.
-
The NBA introduced scaled voting for their awards, which makes ties much more difficult now.
In the past, voters picked their Rookie of the Year, and that was that.
Now, voters have to rank their five Rookie of the Year choices in order from first place to fifth place - a 1st place vote would be worth 5 points, a second place worth 4, etc.
For this reason, with 100 people voting, the odds of an award tie in the future is very slight.