Art Modell and the Cleveland Browns Were Constantly In Debt
Published on September 9th, 2023 4:03 pm EST
Written By:
Dave Manuel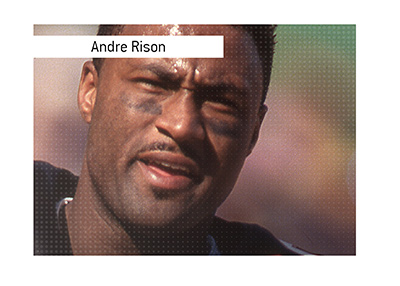 It seems almost absurd to consider in this day and age.
Imagine a NFL franchise being SO deep in debt that an owner had to PERSONALLY guarantee a loan that was to be used to pay for the signing bonus of a player.
On April 17th, 1995, the Cleveland Browns made a big splash by signing wide receiver Andre Rison to a 5-year, $17,078,000 deal.
The deal for the unrestricted free agent including a $5 million signing bonus.
-
In this day and age, all 32 NFL teams print money, thanks, in large part, to lucrative TV and stadium deals.
In the mid 1990s, however, the Cleveland Browns continued to struggle.
The team had continued to struggle with debt that it had accumulated over the past 20 years, and Art Modell, who owned 51% of the team, struggled to keep up.
According to Modell, a $10 million loan taken out in 1974 had sent the team into a debt spiral, and they just couldn't dig themselves out.
Modell, who helped the league negotiate its TV deals, put some of the blame on a bad stadium deal that was denying his team precious revenue that other teams were enjoying.
Anyways, the Browns were heavily indebted, even though the fortunes of the league were trending up.
-
In 1995, the Browns saw an opportunity to improve their team by signing Andre Rison to a deal.
The problem?
The team didn't have the money to pay Rison his signing bonus, which meant that they need to continue the debt spiral by borrowing more money.
The banks wouldn't just lend the Browns the money - instead, they'd need a personal guarantee from Art Modell.
Modell, who said that his personal fortunes were tied directly to the team, agreed to personally guarantee the loan that was used to pay Andre Rison.
-
A short time later, the Cleveland Browns would find themselves moving to Baltimore, as Modell claimed that it wasn't financially viable for the team to remain in Cleveland.
To this day, Art Modell remains one of the most reviled men in Cleveland.