Chris Webber's Rights Were Owned By Three Different Teams
Published on April 8th, 2023 1:50 pm EST
Written By:
Dave Manuel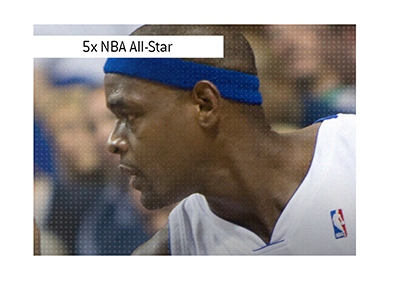 Chris Webber was the first overall pick in the 1993 NBA Draft, and ended up winning the Rookie of the Year award.
Given these facts, how did Chris Webber technically end up on three different teams in his first year in the league?
-
Despite narrowly missing out on the playoffs, the Orlando Magic managed to pull off a near-miracle to secure the #1 overall pick in the 1993 NBA Draft.
Magic fans were salivating over the possibility of Shaquille O'Neal and Chris Webber dominating together, and it certainly seemed as though this would happen after the Magic took Webber with the first overall pick.
15 minutes later, however, and the Magic were dealing Webber to the Golden State Warriors for Penny Hardaway and three future first round picks.
Some said that Shaq was unhappy with the team drafting Webber, and instead wanted Penny Hardaway.
Some said that the offer from the Golden State Warriors was simply too good to pass up.
In any case, Webber was immediately shipped to the Warriors.
-
Chris Webber was a talented player and put up 17.5 points and 9.1 rebounds per game with the Golden State Warriors, en route to winning the Rookie of the Year award.
The problem?
Webber was unhappy with coach Don Nelson and how he was being used. The two feuded throughout the season, and their differences were said to be irreconcilable.
It was a different world back in 1994, and Webber had the ability to opt out of his deal with the Warriors after just one year.
Webber announced that he was done with the Warriors, and the Warriors had to find a sign-and-trade deal, which they did (with the Washington Bullets).
The Warriors would trade Webber to the Bullets for Tom Gugliotta and three first-round draft picks.
-
Chris Webber would finish his career as a 5x NBA All-Star, averaging more than 20 points per game.
Penny Hardaway would finish his career as a 4x NBA All-Star, while averaging 17.2 ppg, 5.5 rebounds per game and 6 assists per game.
Some believe that the Magic's draft day trade of Webber was one of the greatest trade in NBA history, while others believe that a Shaq/Webber pairing would have been practically impossible to stop.