Miami Heat Pay Out Last of $434,393 Payments To Chris Bosh
Published on November 3rd, 2022 12:04 pm EST
Written By:
Dave Manuel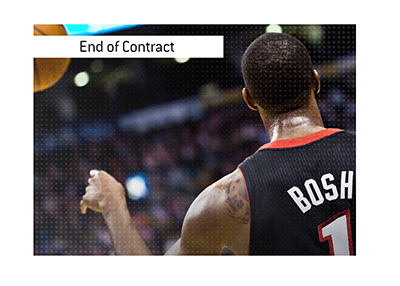 In the summer of 2010, Chris Bosh famously joined LeBron James and Dwyane Wade in Miami to form the "Big Three".
In the summer of 2014, Bosh signed a new 5-year, $118.7 million deal with the Heat that would take Bosh into his mid 30s.
-
On February 9th, 2016, Chris Bosh would play his last game ever.
A year previous, Bosh had been admitted to a Miami hospital.
Doctors diagnosed him with a blood clot in one of his lung, and he would miss the rest of the 2015 season.
After returning for the 2015-16 season, Bosh would be diagnosed with a blood clot in his leg in February of 2016.
Bosh would never play again.
-
In June of 2017, after the NBA ruled that Bosh had suffered a career-ending illness (which meant that his salary wouldn't count against the Heat's cap), the Miami Heat waived Chris Bosh.
The Heat, however, still owed $52 million to Chris Bosh.
-
The two sides agreed to a deal:
Chris Bosh would receive 120 payments of $434,393, made every two weeks.
This worked out to a total payout of $52,127,160.
This allowed the Heat to fulfill the contract to Chris Bosh while not having to fork out a big pile of cash all at once.
-
Earlier this week, Bosh received the last of his $434,393 payments, which means that his contract with the Miami Heat is finally done.
LeBron James remains the last active player in the "Big 3", as Wade also retired a number of years ago.