Chicago Bears Tied Six Times During 1932 Season
Published on July 29th, 2022 6:36 pm EST
Written By:
Dave Manuel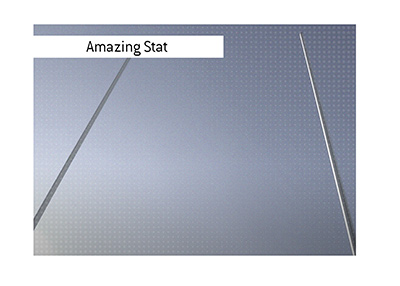 Ties are rare in the modern day NFL.
A team tying three games in a row? Nearly impossible.
A team playing three SCORELESS games in a row? A one in 100 trillion possibility.
This is exactly what happened to the Chicago Bears during their 1932 season, as they played three scoreless ties in a row to start their season.
In fact, the Bears would tie SIX games during the 1932 season. Sure, ties were much more common back then, but still - six ties is incredible.
-
What makes the three scoreless tie in a row statistic even more incredible is the fact that the Bears were the highest scoring team in the league in 1932, as they averaged more than 11 points per game.
On the opposite side of the equation, the Bears gave up just over 3 points per game.
-
In their first three games of the 1932 NFL season, the Bears tied the Green Bay Packers, Staten Island Stapletons and Chicago Cardinals, all by a score of 0-0.
In their fourth game, things got even worse, as the Bears lost to the Green Bay Packers by a score of 2-0.
Through 4 games, the Bears had scored zero points!
After that, things turned around, as the Bears would beat the Stapletons 27-7 in their fifth game of the season.
After that, a scoring bonanza, as the Bears would put up 28, 13, 20 and 34 points in four out of their next five games.
-
The Bears shut out their opponents eight times in the 1932 season, as they managed to compile a record of 7-1-6.
That's right - after scoring zero points in their first four games, the 1932 Chicago Bears managed to lose just ONCE over the course of the entire season.