Champions League Football Matchups for the Evening of September 28th - Bet on it!
Published on September 28th, 2011
Click Here to Qualify for a £200 Bonus at Bet365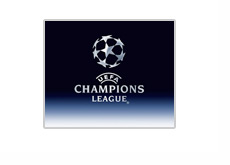 The Champions League continues tonight with some entertaining matches on the menu. Here they are…
Zenit vs. Porto
The two teams meet for the first time tonight in the second round of the group competition in St. Petersburg.
Zenit leads the Russian league after 25 rounds with two point advantage over second place CSKA Moscow and have won their last three matches. They actually lost only two matches in the last 18 that they played with one of those losses coming in the opening round of the Champions League to APOEL away after leading the match for 70 whole minutes.
Zenit is led by scorers Lazovic and Kerzhakov who have a combined 25 goals in the Russian league and have been the true attacking leaders of this team. The midfield is mainly composed of Russians with the exception of Portuguese Danny who is having one of the better seasons of his career.
Porto is European super power and has started off strong again this year in the Portuguese league where they are tied for first after 6 rounds. They beat a tricky Shaktar Donetsk in the first round of the Champions League by 2-1 which should help them play with less pressure as they travel to Russia for their second round tie. They drew their last two against Benfica and Feirense, after they had won their first four matches of the Portuguese league comfortably.
With the likes of Hulk, their leading scorers Kleber and Rodriguez, along with midfielders Moutinho and Bellushci, Porto is a favorite on paper to win this match despite the long trip that they have to make for this tie.
Bookies are offering about the same for both teams to win, but we will go with Porto and a tough away victory by the Portuguese in Russia tonight.
King's pick:
Porto wins – 2.65
Valencia vs. Chelsea
Here is perhaps the most entertaining tie of the night in the Champions League tonight with the return of Matta to his old club and Torres coming back to Spain in a goal scoring form finally.
Valencia won only two of the last five and is sitting in 7th place of the Spanish league and has only managed a draw away to Genk in their Champions League opener.
Chelsea is in a much better form currently having won four of the last five including their opener in the Champions League against Bayer Leverkusen rather routinely by 2-0. Drogba is still out with concussion, but Chelsea has plenty of attacking weapons on their disposal.
This is traditionally a tough stadium to play in for any visiting team, but Chelsea has won previous two meetings here and expect more of the same. Both teams have ability to score and will probably do so.
Chelsea to win pays 2.65, both teams to score 1.70. 2-1 Chelsea is our call for tonight.
King's pick:
Chelsea win – 2.64
Both teams score – 1.70
Exact score – Chelsea 2-1 pays 6.00
Bayer Leverkusen vs. Genk
The German giants host Belgian only team in the Champions league. They met in a friendly earlier this year with Bayer winning easily by 4-1 and looking at 1.35 odd on Bayer's win, bookies feel that the same type of match is ahead of us tonight. We feel the same way and strongly support playing Bayer to win, and to win by more than one goal difference.
The Germans have not had the best of starts, neither in the Bundesliga nor in the Champions league where they lost their opener to Chelsea, so tonight is a nice opportunity for them to get back on track and get their confidence back.
Genk is just happy to be in the Champions League and despite going undefeated in their last five matches, we feel that this match will end this streak for them as there is too much on the line for the Germans who will attack early and often.
We pick Bayer to win at 1.35 and as a potential scorer we pick Kiessling, who is in a bit of a slump, at 1.80.
King's pick:
Bayer wins – 1.35
Kiessling scores any time – 1.80
Arsenal vs. Olympiakos
Another match tonight with a clear cut favorite both according to the bookies and sport-king.com. Arsenal is back to playing efficient football after having won their last two matches, one in the Carling Cup and the other in the league. They are currently in 13th on the home front.
Olympiakos is the Greek giant without a doubt, but will be outmatched tonight by the English giants. They lost their opener in the Champions league to Marseille at home by 1-0, showing that they ultimately have a solid side, but not to compete with in-form Arsenal at Emirates where they will look to make sure that they make no mistakes.
These two teams played twice before in the Champions league with both teams winning at home.
King's pick
Arsenal wins – 1.55
Olyimpique Marseille vs. Borusia Dortmund
Here is the one where there really is no clear cut favorite. Both teams are struggling with the French side in 13th currently while the Germans occupy the 8th position in their league.
Marseille conceded a goal in the 93rd minute of their last Ligue 1 match against Valenciennes which sums up the way that their national competition has gone for them, with only one win and four draws so far.
Borusia has not done much better either getting three wins and a draw in their first seven matches, while managing only a draw against Arsenal at home. Marseille on the other hand won at Olympiakos and those three points could be big in the battle for the second round of the Champions League.
As bookies are split on this one, so are we at sports-king.com and will play this as a draw between two fairly equally matched sides. Draw pays 3.35 tonight for this match and is probably the best way to go.
King's pick
Draw – 3.35
Shakthar Donetsk vs. APOEL
Last year's semi-finalists Shaktar Donetsk take on the Cypriot side APOEL. Both teams lead their national championships, but Shaktar at home is tough even for the toughest of the opponents. Look for them to easily beat APOEL tonight in their first Champions league encounter.
Shaktar winning pays at 1.60 and should be one of the safer bets of the night.
King's pick
Shakthar wins – 1.60
Bate Borisov vs. Barcelona
There is probably no need to write much about this match as we all know who the favorite team is here. Barcelona to win pays 1.15 and is really not worth playing. This one is best to stay away from and just enjoy the goals. Only bet that comes to mind is Fabregas scoring any time at 2.00 odd.
King's pick
Fabregas to score any time – 2.00
AC Milan vs. Plzen
AC Milan comes into this match bothered with injuries to their key players with Pato, Robinho, Mexes and Boateng all out and Ibrahimovic still recovering from an injury, but is expected to start tonight.
Milan has won only two of their last fourteen matches in the Champions league and with all the injuries that Milan is facing tonight might be another tricky night for bettors across the world.
Probably the best choice is to stay away from this match which pays only 1.35 for Milan to win. Plzen has lost only one of the last ten, meaning that they are on quite a run and will give trouble to the Milanese side tonight at San Siro. Milan will probably win, but it will be harder than what the bookies are suggesting.
King's pick
Milan wins – 1.35