Champions League Football Matchups for the Evening of September 13th
Published on September 13th, 2011
Click Here to Qualify for a £200 Bonus at Bet365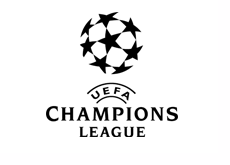 UEFA Champions League group stage is back tonight with some interesting match-ups on schedule.
Barcelona vs. Milan
Need we say anything about these two teams? Probably not, except that Ibrahimovic is out for the Italian side with an injury. He will be missed in this derby but Milan has some nice weapons in the offense to replace Ibrahimovic. Namely Pato, who will be joined by Cassano in the attack, while Seedorf and Flamini are expected to start. Barcelona is strong all around, scoring almost at will. We project a high scoring game, especially since both teams feel that they should not have many problems qualifying out of the Group H, where they also play with Viktoria Plzen and Bate Borisov. 4-2 is something that we could see tonight in an entertaining match that will be seen all across the world.
King's pick: More than three goals
Viktoria Plzen vs. Bate Borisov
Two low key teams are battling it out for points tonight in Czech Republic there Viktoria plays host to Bate. Bate has been going through a short lived slump in their domestic league having won only one of their last five. Viktoria has played well against the lower ranked teams in their domestic league while struggling against the better ranked indicating that they are not in the best of form yet. This will be a tough one to call, however we predict that these two sides will be testing each other in the first half focusing more on saving its goal rather than attacking all out. Expect the first half to end in a draw with a pay out of 2,05.
King's pick: Halftime tie
Genk vs. Valencia
Valencia travels to a tough away game in Belgium. Genk is a solid side, but is not really in the rank of teams such as Valencia. Other two teams in this group E, Chelsea and Bayer Leverkusen are also out of their range, so a bad luck in a draw has already given a lot of issues to Genk. Still playing in a group stage of the Champions League is a success for them. Valencia has been playing well, Soldado is on fire and with a nice group of players aided by several transfers this summer to bolster their play, look for them to keep playing the attacking football and to score early in Belgium. Genk will be a solid opponent, but will not match-up well against Valencia and the score will show.
King's pick: Handicap (1:0) on Valencia. Pays 2,35
Chelsea vs. Bayer Leverkusen
We love the English vs. German match-ups, they just don't get any better than this. Chelsea is an overwhelming favorite here for the bookies and rightly so, playing at home and in solid form as they start their chase of the leading Manchester duo in the English league. They have only slipped once this year at Stoke, drawing 0-0, while they have won all their other games this season. True be told, they have not yet faced a formidable opponent, but still their form is solid. Drogba will probably miss tonight's game with concussion related injury, which leaves Torres to explain with his play what he meant when he called his teammates "slow" (we kind of agree with him). Due to this potentially bad atmosphere in the team, we would avoid playing a straight victory for Chelsea tonight which pays 1,45, but would rather play both teams to score a goal paying 1,88. Leverkusen can score, with the likes of Kiessling, who has been on target this season and Derdyok who is also warming up, having scored his first of the season in their last match. This will be a nice battle to watch and to see if Torres comes out of his recent interview playing any harder.
King's pick: Both teams score
Porto vs. Shakhtar Donetsk
For our last pick we give you the one that we feel could be a surprise tonight. Ukrainian side Shakhtar Donetsk has all the tools to win against the Porto side away to them. The two teams are so equally matched that it really doesn't make sense to talk much about this game, except to say that this one is really up for the grabs and looking at recent performances by Shakhtar Donetsk in the Champions League, betting on them to steal all three points is not such a bad bet. Both teams scoring should also be expected here.
King's pick: Shakhtar Donetsk wins – 5,00 odd; Both teams to score – 1,75