Most Sportsbooks Will Cancel and Refund Bets If The Outcome Hasn't Been Decided
Published on July 21st, 2020 4:50 pm EST
Written By:
Dave Manuel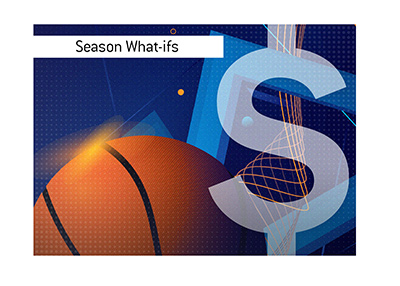 Great news for sports and sports betting fans, as it appears as though the Major League Baseball, NBA, NHL and NFL seasons will be getting underway.
With that being said, there is always the possibility that the seasons end up getting cancelled. A large outbreak of the Coronavirus could imperil any or all of these leagues.
If you are getting ready to place a futures bet on any of these leagues, you might be wondering - what happens if the leagues are cancelled due to Coronavirus? What happens to my money?
-
If a futures bet is still very much up in the air, the standard procedure for sportsbooks is to simply cancel the bets and refund everybody's money.
So, if you decided to bet on the Orioles notching less than 20.5 wins this season, and the Major League Baseball season ended up getting cancelled, you would very likely receive a refund of your bet, provided that the outcome hadn't been decided already.
Let's say that you bet on Aaron Judge to hit more than 19.5 home runs, and the season was cancelled in the last week of the regular season. At the time, Judge had 22 home runs. In this case, you would receive your bet AND the winnings, as the outcome of the futures bet had already been decided.
What happens if Judge has 19 home runs and the season is cancelled with four weeks left? Judge surely would have hit over 19.5 home runs in a full season, though he didn't quite get there.
In this case, this is up to the sportsbook as to whether or not they pay out the bet.
In some cases, sportsbooks will pay out bets like this for the positive publicity.
Based on their terms and conditions, however, they would have every right not to pay out this wager.
In the end, it would probably depend on how much money was on the line.
-
In short - if a season is cancelled, your money will almost certainly be refunded if your futures bet hasn't already been decided.