A Breakdown of the Current Betting Odds
Published on July 5th, 2021 1:50 pm EST
Written By:
Dave Manuel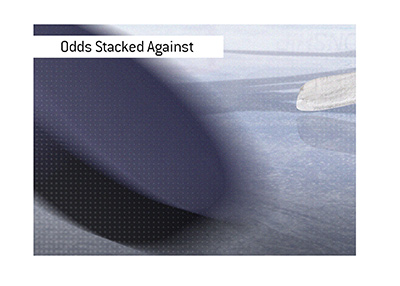 If you are a Montreal Canadiens fans, you almost certainly know by now that only one team has ever come back from 3-0 down to win the Stanley Cup Finals.
That took place in 1942, when the Toronto Maple Leafs rallied from 3-0 down to beat the Detroit Red Wings to win the Stanley Cup.
The odds are certainly stacked against the Canadiens. Not only do they need to get their confidence back, but they also need to beat a fantastic team - the Tampa Bay Lightning - four times in a row, including two games away from home.
There is a reason why this has only been accomplished one time in the Stanley Cup Finals, and it has never been accomplished in the modern era.
-
Having said all of that - what are the odds of the Montreal Canadiens coming back to win?
The sportsbooks know that there will be diehard Habs fans that will plunk money down on their team to win the series, so they will lower the odds for the Canadiens to win.
According to a major European sportsbooks, the Habs are currently 41.00 to win - or 40/1.
The Lightning, however, are listed at 1.002 to win.
Let's take a look at the implied odds of each side winning based on these odds, so you can see how the books are altering the Canadiens side:
Canadiens to Win, 2.44%
Lightning to Win, 99.8%
In reality, based on these odds, the Canadiens should have odds of 500/1 or so to win - these odds would be fair, based on the circumstances and based on the Lightning's odds to win.
According to the current odds, the Canadiens would win the series approximately 24/1000 times.
In reality, their likelihood of winning is much lower, though the odds aren't reflecting this.
-
If you are desperate to bet on the Canadiens to win the Cup, make sure you shop around for the best line.