Montreal Canadiens Last Won The Cup in 1992-93 Season
Published on May 17th, 2022 1:22 am EST
Written By:
Dave Manuel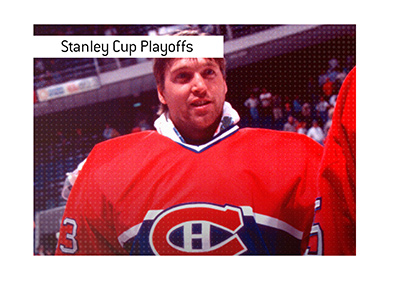 The last time that a Canadian team won the Stanley Cup was all the way back in the 1992-93 season, when the Montreal Canadiens defeated Wayne Gretzky and the Los Angeles Kings to win the most storied trophy in sports.
Since that season, a number of Canadian teams have come very close to winning the Stanley Cup, though none have gone over the top.
-
The Montreal Canadiens were one of the most surprising teams of the 1992-93 season.
Their offseason was filled with change, as they replaced long-time coach Pat Burns with Jacques Demers, as well as trading for the likes of Vincent Damphousse and Brian Bellows, who were both key contributors to the team's success.
The Canadiens' postseason run got off to a shaky start, as they dropped their first two games to the Quebec Nordiques. The Canadiens would find their stride, however, as they would dispatch of the Nordiques in four straight games.
Impressive series for the Canadiens followed, as they swept the Buffalo Sabres and beat the New York Islanders to move to the Stanley Cup Finals against the Los Angeles Kings.
After dropping their first game at home, the Canadiens would roar back to win four straight games and the Stanley Cup.
-
This was the last time that a Canadian team has hoisted the Stanley Cup.
There have been some very close calls over the years for Canadian teams.
The Vancouver Canucks, for instance, went to the seventh game of the Stanley Cup Finals twice (1994, 2011), only to lose in the final game.
In addition, the Edmonton Oilers, Calgary Flames, Montreal Canadiens and Ottawa Senators have all gone to the finals since Montreal won the Cup in 1993, and all of these teams would come up short.
-
Which Canadian team will be the first to break the curse and win the Stanley Cup?