Cam Akers Faces Long Odds in Returning to Previous Standing
Published on July 20th, 2021 10:29 am EST
Written By:
Dave Manuel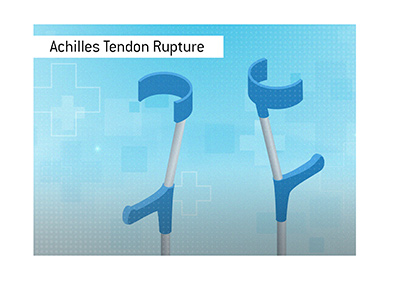 Earlier today, the Los Angeles Rams received terrible news, as their budding superstar, Cam Akers, ruptured his Achilles tendon.
When you are talking about really bad injuries that a NFL player can suffer, a ruptured Achilles tendon is near the top of the list.
For a running back, a ruptured Achilles can permanently alter their career.
-
There have been examples of high-level players returning from ruptured Achilles tendon to continue to perform at a high level.
Demaryius Thomas and Terrell Suggs are two great examples.
A ruptured Achilles tendon for a running back, however, is particularly hard to bounce back from.
In fact, a torn ACL is likely preferable.
One of the biggest issues with a ruptured Achilles tendon is that it usually leads to more injuries down the road. There have been numerous examples in the NFL of players returning from this injury, only to suffer another crippling leg injury.
On top of that, the Achilles tendon is so crucial for a running back, who is stoppping, starting, cutting and exploding.
-
In 2013, NFL.com said that "our research concludes that no running back has ever recaptured sustained pre-injury form after rupturing an Achilles tendon".
D'onta Foreman ruptured his Achilles tendon in 2018 and is now out of the league.
Edgar Bennett missed the 1997 season with the injury, and returned in 1998 to rush for 611 yards. Bennett would quit the next year.
Andre Brown of the New York Giants ruptured his Achilles tendon, only to end up breaking his fibula.
Marlon Mack ruptured his Achilles tendon last year and is going to attempt a comeback this season. The problem? The Colts have seemingly found a new number one guy in Jonathan Taylor.
That is another issue with the injury - the running back position is already largely expendable, and teams will be quick to move onto somebody else.
-
In short - things are looking pretty bad for Cam Akers right now.