Washington Redskins Drafted Rossi Twice, Despite Him Not Wanting To Play Professionally
Published on April 26th, 2022 12:48 pm EST
Written By:
Dave Manuel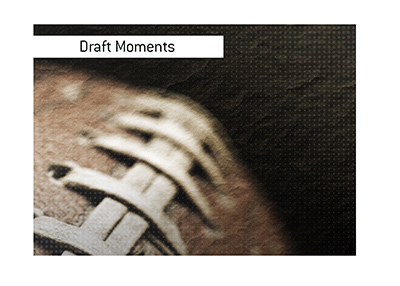 In the mid 1940s, the Washington Redskins really wanted to draft Calvin "Cal" Rossi, a running back who played for UCLA.
In the 1946 draft, the Redskins got their man, as they drafted Rossi with the #9 overall pick in the first round.
The problem?
Rossi was just a junior in college at the time, so he was not eligible to be drafted.
This was obviously a massive mistake by the Redskins, who blew a first round pick on somebody who wasn't even eligible to play.
That's ok though - not to be deterred, the Redskins selected Rossi AGAIN in the first round of the 1947 draft.
This time the Redskins burnt their #4 overall pick on Rossi, but they were satisfied that they had finally gotten their man.
-
Or so they thought.
If the Redskins had bothered to speak to Rossi, they would have learned that Rossi had NO intention of playing professional football.
Back in those days, there were no multi-million dollar contracts waiting for players, so many guys simply decided to get "real" jobs instead.
This included Rossi, who decided that he wanted to teach instead. Rossi would eventually work with the California Teachers Association, where he would eventually serve as Deputy Executive Director.
-
Rossi would never play a down of professional football in his life.
Meanwhile, the Washington Redskins would burn not one, but TWO first round picks on somebody who had no intention of playing in the NFL.
-
Rossi would enter the UCLA Bruins Hall of Fame in 1997.