Doraty Scored a Hattrick In Overtime in 1934
Published on November 25th, 2022 1:56 pm EST
Written By:
Dave Manuel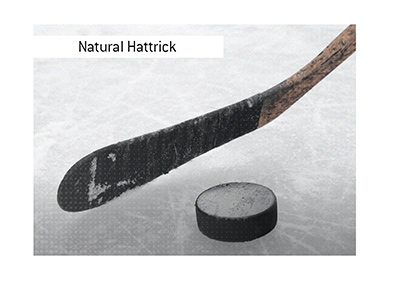 On January 16th, 1934, the Toronto Maple Leafs travelled to Ottawa to take on the Senators.
The final score of the game was 7-4 in favour of the Maple Leafs - nothing crazy about that.
Upon closer inspection, however, you'll notice something very strange.
The game went to overtime.
-
In November of 1942, overtime was eliminated in the NHL due to wartime restrictions on training.
In the early '80s, a five-minute overtime would be introduced, and the league's overtime rules would be refined from there.
Prior to 1942, however, overtime was simply a ten-minute addition to the game.
In other words, it was not sudden death - in fact, teams could score multiple scores within the ten minutes of overtime.
On January 16th, 1934, "Cagie" Ken Doraty did something that will almost certainly NEVER happen again - he scored a hattrick in overtime.
-
With the game between the Senators and Maple Leafs tied 4-4 heading into overtime, Doraty went to work.
Doraty would score two power play goals early in the overtime session, and add a third with less than a minute left.
In total, Doraty scored three goals in overtime for a "natural hattrick".
The Maple Leafs would go on to win the game by a score of 7-4.
-
Little did the fans in attendance at the time know that they were witnessing history - a record being set that will almost certainly never be broken, due to the current rules in the NHL.