New York Jets Have Slight Edge To Win at Home on Thursday Night
Published on November 10th, 2015 10:14 pm EST
Thursday Night Football has been delivering some very good games so far this season, and this Thursday night's game is no different as the New York Jets play host to the Buffalo Bills in a crucial AFC East contest.
The New York Jets enter the contest with a 5-3 record, while the Buffalo Bills are currently 4-4. Neither team has much of a chance of catching the 8-0 New England Patriots, though a wild card spot is very much a possibility for both teams.
Both teams are currently dealing with injuries right now, as the Jets are dealing with a hand injury to their starting QB, Ryan Fitzpatrick, while Bills' running back LeSean McCoy is dealing with a shoulder injury. Karlos Williams was sublime in Shady McCoy's absence this past Sunday, as he managed to get into the endzone twice while McCoy was on the sidelines.
In addition, Sammy Watkins continues to battle some nagging injuries, though he put up a strong performance this past weekend.
With the Buffalo Bills having a run-first attack and Ryan Fitzpatrick dealing with a hand injury, there is a strong likelihood that much of this game will be contested on the ground. Many people feel as though this gives the edge to the Bills, though the Jets will be playing in the friendly confines of their own stadium.
-
Let's take a look at the odds for Thursday night's game:
Buffalo Bills, 2.25
New York Jets, 1.69
Buffalo Bills, +2.5, 1.95
New York Jets, -2.5, 1.87
Over 42.5 Points, 1.91
Under 42.5 Points, 1.91
As you can see, the Jets are small favourites to wi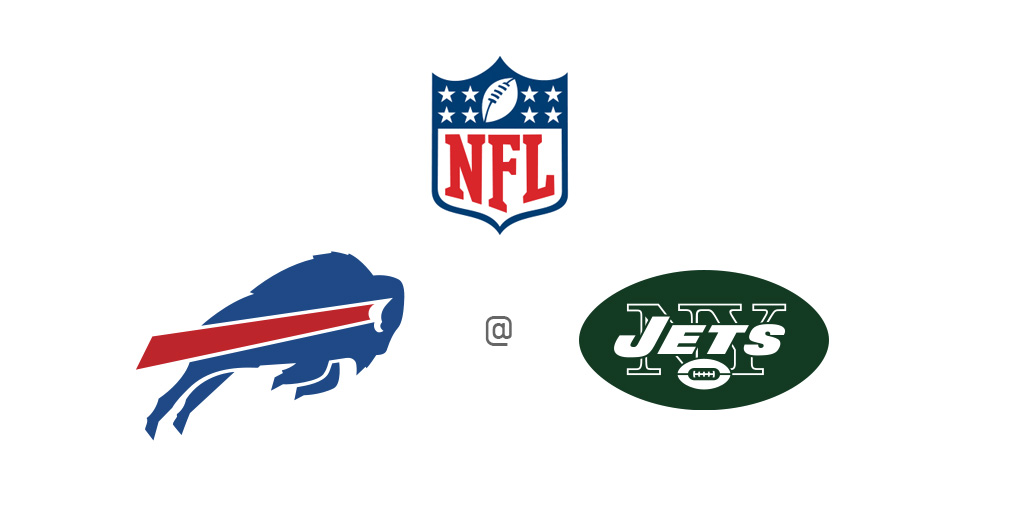 This is a crucial game in the division, as mentioned. The Jets could really give themselves a great shot at securing a wild care spot with a win, while the Bills desperately need a win in order to keep pace.