Mike Rice Was Ejected From a Game in 1994
Published on April 13th, 2022 1:39 pm EST
Written By:
Dave Manuel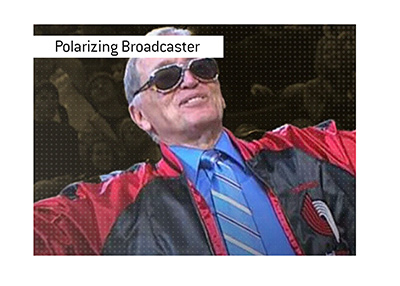 Mike Rice was a polarizing broadcaster for the Portland Trail Blazers.
Rice was known for making interesting comments during his broadcasts and for his antics in general.
During one Trail Blazers game in 1994, Rice's behavior actually ended up getting him kicked out of a game.
-
As Rice describes it, Steve Javie was a young official who had been on a "roll" kicking people out of games.
Rice says that over the period of one week, Javie had ejected a team mascot, a fan, a trainer and then eventually Rice himself.
The incident with Rice happened when Rice was reacting to what he thought was a bad call on Cliff Robinson.
After looking at the call on the monitor, Rice waved with his hands at official, in what was a momentary protest/questioning of the call.
Javie ran over to Rice immediately and kicked the broadcaster out of the game.
-
Rice, who has been called a "loose cannon" by some, says that Javie was "abusing his power" by kicking him out of the game.
Rice said in 2009 that the two men hadn't spoken again since the incident, and it is clear that there were still hard feelings over what went down.
-
Mike Rice continues to be the only broadcaster that has ever been kicked out of a NBA game.