Mark Cuban's Comments Brought Immediate Positive and Negative Reactions
Published on July 28th, 2022 1:37 pm EST
Written By:
Dave Manuel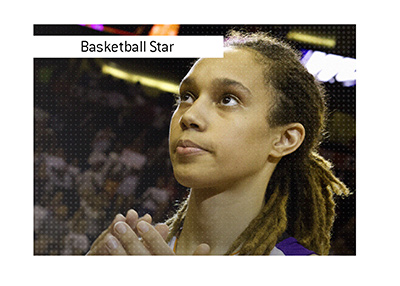 It was 2013, and Brittney Griner was seemingly one selection away from becoming the first women ever to be taken in the NBA Draft.
Brittney Griner enjoyed tremendous success in both high school and college basketball. Coming out of high school, Griner was the top ranked female player in the country, and the domination would continue at Baylor. Griner would lead Baylor to a perfect 40-0 record in 2012 (along with a national title), and in her senior year, she'd finish with 23.8 points and 9.4 rebounds per game.
Griner was absolutely dominant throughout her high school and college career, and the question was actually raised - could Griner actually get drafted by a NBA team?
-
Dallas Mavericks owner Mark Cuban raised the possibility of drafting Griner in the 2013 NBA Draft.
At the time, Cuban said that the Mavericks would work out Griner just like any other player. If Griner was good enough in the workouts, Cuban said, the Mavericks would have no problem drafting the Baylor star.
This brought out some strongly worded responses, including from Connecticut women's basketball coach Geno Auriemma, who said that it would be a "public relations thing" and a "sham" if the Mavericks drafted Griner.
Auriemma closed his thoughts by saying that the entire idea was "absolutely ludicrous".
Cuban responded by saying that the Mavs evaluate "every draft eligible player on the planet" and that Griner would be included in that list. He also said that Griner would have to "excel" in workouts to get drafted.
-
In the end, the Mavericks didn't select Griner.
Instead, Griner was selected first overall by the Phoenix Mercury in the 2013 WNBA draft.