Brian Lawton Managed Just 266 Points Over The Course of His Career
Published on October 21st, 2022 3:45 pm EST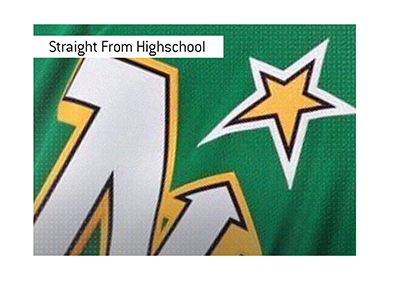 Brian Lawton.
The #1 overall draft pick that was so bad, some people think that the Minnesota North Stars wouldn't have moved if they hadn't drafted him.
-
Heading into the 1983 draft, Brian Lawton was the clear favourite to be drafted first overall.
This was saying something, as the 1983 draft class was absolutely stacked.
This fact didn't help Lawton as his less-than-mediocre career plodded forward, as he was constantly compared to all of the great players that we drafted after him.
We are talking about the likes of Pat LaFontaine (#3 overall), Steve Yzerman (#4 overall) and Cam Neely (#9 overall), who all went on to have Hall of Fame careers.
Would the Minnesota North Stars have moved their franchise years later if they had taken LaFontaine or Yzerman instead of Lawton?
-
Lawton was the first (and only) US high school player to ever be drafted first overall.
The 6'0 center wore the #98 at the start of his NHL career, but eventually changed to the #8.
-
Lawton's rookie season was a big disappointment, as he would score 31 points (10 goals, 21 assists) in 58 games.
The next season was even worse, as Lawton would split time between the North Stars and their AHL affiliate, the Springfield Indians.
In 40 games that season, Lawton managed just 5 goals and 6 assists.
The team was starting to panic.
Things went a bit better over the next three seasons, as Lawton managed to top 20 goals in 1986-87.
This output, however, was far below what was expected of a first overall pick, and the North Star decided that they had had enough after the 1987-88 season.
After that, Lawton would bounce around to the likes of the New York Rangers, Hartford Whalers, Quebec Nordiques and Boston Bruins, before finally finishing his career with the Cincinnati Cyclones of the IHL.
-
In total, Lawton would manage just 266 points over the course of his NHL career.
Compare this to Steve Yzerman, who finished his career with 1,755 points in 1,514 games.
-
The Brian Lawton pick was so bad that it would permanently alter the trajectory of the Minnesota North Stars, who would take a long time to recover.