Enraged Brendan Shanahan Attacked Rick Vaive For Slight Years Earlier
Published on May 4th, 2023 12:47 pm EST
Written By:
Dave Manuel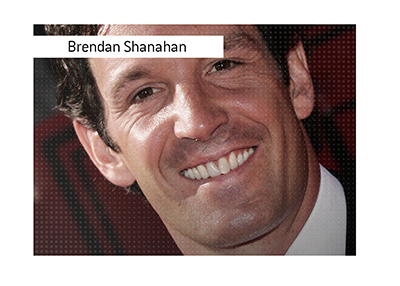 "Why did that kid attack me?"
This is what a perplexed Rick Vaive would ask one of Brendan Shanahan's teammates after an 18 year-old Brendan Shanahan attacked him in a meaningless game between the New Jersey Devils and Buffalo Sabres.
Vaive couldn't understand the ferocity of the attack that he had just endured.
Vaive couldn't understand why Shanahan had to be restrained by TWO referees after the fight.
A teammate of Shanahan's filled him in - Shanahan was getting revenge for a perceived slight that had taken place years before.
-
In the summer of 1983, a 14 year-old Brendan Shanahan finally had his chance.
Shanahan was skating in a rink in Toronto and heard that one of his favourite players, Rick Vaive of the Toronto Maple Leafs, was skating in the same complex.
Shanahan decided that he was going to ask Vaive for an autograph, and politely waited for Vaive to finish his skate before approaching him.
According to Shanahan, Vaive was less-than-friendly, and essentially told the young Shanahan to get lost.
Shanahan, crushed, never forgot the incident.
-
After getting picked second overall in the 1987 NHL Draft, a talented Brendan Shanahan immediately entered the NHL with the New Jersey Devils.
Shanahan had a game circled on his schedule - a game against the Buffalo Sabres, as Vaive was now playing for them.
Little did Vaive now that a young Brendan Shanahan was plotting his revenge that was 4 years in the making.
-
Shanahan and Vaive lined up for a faceoff, and before Vaive could blink, Shanahan had dropped the gloves and was attacking.
Vaive, who was 28 years old, did his best to defend himself from Shanahan.
The linesmen jumped in to break things up, and Shanahan was twisting and shouting, trying to free himself to continue the attack on a surprised Vaive.
-
A perplexed Vaive would ask one of Shanahan's teammates, Jim Korn, why Shanahan had gone after him.
To which Korn replied:
You were apparently a jerk to him when he was a kid, and he finally got his revenge.