Milwaukee Bucks Big Favourites To Defeat Kyrie Irving and Boston Celtics
Published on April 23rd, 2019 7:14 pm EST
Written By:
Dave Manuel
Click Here To Bet on Celtics vs Bucks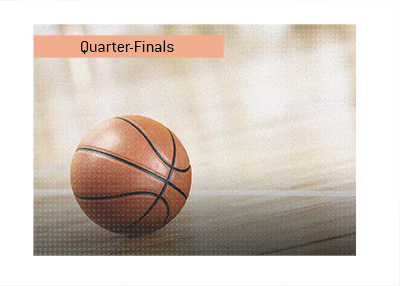 The Eastern Conference quarter-finals have been fairly underwhelming so far, as all of the favourites (Bucks, Raptors, Celtics, 76ers) have either won or are winning easily.
The ECF semi-finals, however, is when things start to get interesting, as four great teams will be killing each other for Eastern Conference glory.
One of the Eastern Conference Semi-Finals has already been set, as the Boston Celtics will be taking on the Milwaukee Bucks. Both teams swept their respective series, with the Bucks putting a most emphatic beatdown on the Detroit Pistons.
Heading into this season, the Boston Celtics were widely considered to be one of the favourites to win the title. After all, they had Irving, Hayward, Tatum and a bunch of other great players.
Things didn't quite work out as expected, however, as the Celtics underperformed expectations, leaving the Milwaukee Bucks and Giannis Antetokounmpo to dominate the Eastern Conference. The Bucks finished with the best record in the NBA, and the "Greek Freak" will almost certainly win the MVP award for the regular season.
With that being said, the Celtics seem to be gelling at the right time, as they destroyed the Indiana Pacers in the quarter-finals. The Celtics also have a great deal of playoff experience (especially in the form of Kyrie Irving), while the Bucks have a first-year coach and many young players.
With that being said, the Bucks are the clear favourites to win the series, as they have home court advantage and somebody by the name of Giannis Antekounmpo.
Here are the current betting odds as of this moment, courtesy of Bet365:
Source: Bet365
Time Stamp:
April 23rd, 2019 7:03 pm EST
Odds Subject to Change
Boston Celtics, 3.35
Milwaukee Bucks, 1.34
*note - these are the odds to win the series
-
In Boston vs Milwaukee, you get two of the very best players in the league in Irving and the "Greek Freak", as well as two fantastic coaches.
This should be a spectacular series and will likely be much closer than what the odds would indicate.