Celtics vs Warriors Currently 5/4 To Take Place
Published on May 24th, 2018 9:27 pm EST
Written By:
Dave Manuel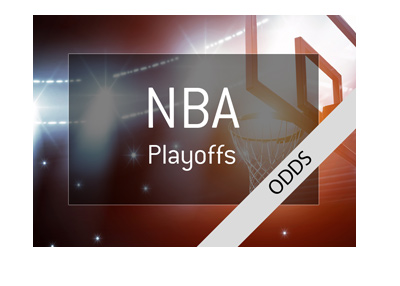 Both of the Conference Finals in the NBA are delivering for the fans, as the Boston Celtics currently lead the Cleveland Cavaliers 3-2 in the Eastern Conference series, while the Houston Rockets and Golden State Warriors are knotted at 2.
There is still a belief amongst bookmakers and gamblers that the Golden State Warriors will defeat the Houston Rockets, despite the fact that the Rockets still enjoy the home court advantage. The Rockets were basically constructed to challenge the Warriors, and there has been no disappointment so far as the series has been a fantastic one.
Cleveland, on the other hand, is a different story. Is Lebron James finally starting to tire? It appeared that way in Game 5 of the series, when the Celtics pulled away and Lebron James wasn't able to keep pace. The problem with the Cavaliers right now is the same as it was before Lebron left the first time - there are no real pieces around him, and he is left to do practically everything for the team. After a couple of gruelling series against the Pacers and now Celtics, bookmakers believe that Lebron might have a difficult task winning the next two games of the series.
-
Let's take a look at the different NBA Final match-ups and their odds, according to a well-known European bookmaker:
Boston Celtics vs Golden State Warriors, 5/4
Cleveland Cavaliers vs Golden State Warriors, 27/10
Boston Celtics vs Houston Rockets, 16/5
Cleveland Cavaliers vs Houston Rockets, 29/5
The Cavaliers vs Rockets is the outlier, though that series could certainly still take place.
-
Can Lebron rally the troops to defeat the Celtics? Can the Warriors overcome James Harden and the Rockets? We're about to find out.