"Full Re-Opening" Set For May 29th
Published on May 27th, 2021 12:07 pm EST
Written By:
Dave Manuel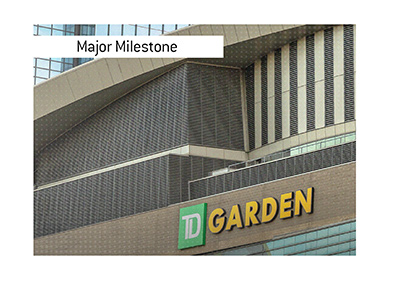 Sunday, May 30th will be a raucous affair at TD Garden in Boston.
The Boston Celtics and Boston Bruins jointly announced earlier today that the TD Garden will be allowed to return to "near full capacity" start on May 29th, 2021.
This means that the Sunday, May 30th game between the Boston Celtics and Brooklyn Nets will be played in front of a "near capacity" crowd of 19,000, which is just slightly under capacity.
This will be a meaningful increase from Game 3 of the series, which will be played in front of a crowd of just 25% of capacity.
-
This is another major milestone for the sports world as we continue to move back towards normalcy, as this will mark the first NBA game that takes place in front of a full arena.
As we've seen over the past few weeks, having even 25-50% capacity crowds has made a big difference in the viewing experience of a NBA game, and having a capacity crowd should be quite the sight to behold on Sunday.
-
If you'll remember, it was the NBA that started the shutdown of the sports world last week as the COVID-19 pandemic started to spread across the world.
The NBA shockingly pulled the plug on league play right before the start of a game after a player tested positive for COVID-19.
The rest of the major North American leagues soon followed.
It seems only fitting that it should be the NBA that leagues the charge back in terms of full stadiums.
By the end of the summer, all of the major North American sports franchises should be back to full capacity.