Nine Washington Redskins Players Were Injured During Game
Published on October 15th, 2022 10:56 am EST
Written By:
Dave Manuel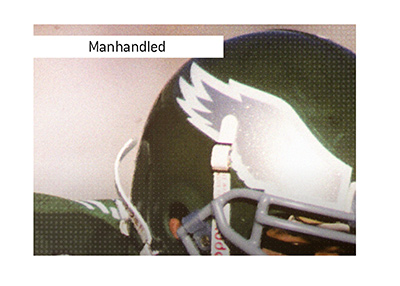 On November 12th, 1990, the Washington Redskins travelled to Philadelphia to take on the Eagles on Monday Night Football.
Eagles head coach Buddy Ryan promised before the game that his team would inflict a beating so bad that the Redskins would have to be "carted off in body bags".
This was an interesting boast, considering the Redskins had gotten off to a hot start that season, while the Eagles were 4-4.
-
The Eagles were on a mission that evening.
A mission to physically and mentally break the Redskins.
In total,
nine
Redskins players got injured over the course of the game, including two of their quarterbacks.
In fact, this game resulted in the league changing a rule, which would allow teams to dress a third quarterback without the player counting towards the roster limit.
-
With their starting and backup quarterbacks injured, along with seven other players, the Redskins didn't have much hope to win.
In the end, the Eagles would win the game by a score of 28-14.
The Eagles would build on this momentum and finish the season with a record of 10-6, while the Redskins would allow finish 10-6.
The Redskins would got their revenge in the playoffs, as they would defeat the Eagles in the Wild Card playoff game by a score of 20-6.
-
The "Body Bag Game" is more interesting with historical perspective, as it is alleged that Buddy Ryan paid out bounties to his players during two 1989 games against the Dallas Cowboys.
Dallas Cowboys' coach Jimmy Johnson would publicly accuse Buddy Ryan of placing bounties on the heads of two of his players - kicker Luis Zendejas and Troy Aikman.
Ryan, of course, denied the charges.
This story, however, seems more interesting in retrospect.
Were there bounties placed on the heads of Washington Redskins players during that Monday Night Football game in 1990? Is that why nine players were injured, or was it simply a freak occurrence?
-
We'll probably never know the answer to that question.