Jaguars Shocking 30-27 Victory Over Denver in 1997 Takes Top Spot
Published on December 30th, 2020 1:21 am EST
Written By:
Dave Manuel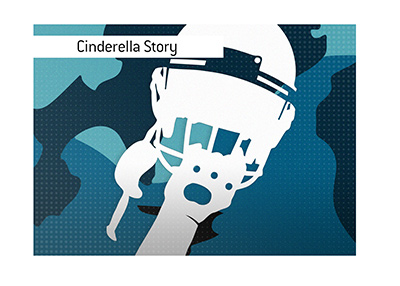 What was the biggest divisional round upset in NFL history?
There are certainly some good candidates for this list, though one game - Jacksonville vs Denver in 1997 - stands alone at the top of the list for a few good reasons.
The Denver Broncos entered this game as 12 1/2 point favorites. This Broncos team, led by John Elway, was obviously very good, as they would win two Super Bowls in a row over the course of the next two seasons.
The Jacksonville Jaguars were a second year expansion team that had outperformed almost all expectations by posting a 9-7 record. The team, led by QB Mark Brunell, was a Cinderella story, though most people felt as though they would get a dose of reality when they travelled to take on the 13-3 Broncos on January 4th, 1997.
The Broncos had a plethora of weapons, led by one of the greatest QBs of all time (John Elway), running back Terrell Davis, Shannon Sharpe and more.
It was no surprise when the Broncos took an early 12-0 lead in the fourth quarter.
The Jaguars, however, were scrappy, and they would keep things close, taking a surprising 13-12 lead into halftime.
The Jaguars would put up two quick scores early in the second half before fending off a furious late rally by the Broncos.
Final score: 30-27, Jacksonville.
-
A number of factors make this the biggest ever upset in Divisional round history in the NFL:
1) Jacksonville was a relatively new franchise
2) Denver was dominant and had the pieces to win a Super Bowl
3) Denver had the advantage at arguably every position
4) Denver was very strong at home, and the elements were in their favor