Fedor vs Brock, Ferguson vs Khabib Top List
Published on November 8th, 2021 1:53 pm EST
Written By:
Dave Manuel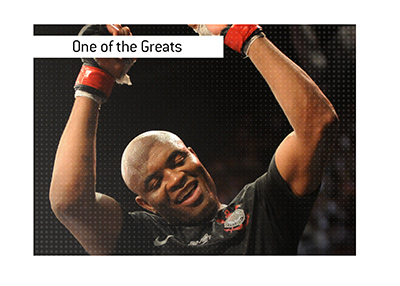 According to UFC President Dana White, things have to "play out" and sometimes you can't make fights happen, no matter how badly you want to.
Over the years, there have been some massive fights that made too much sense to make, though they just never ended up happening, for various reasons.
Here are the five biggest fights that never happened in the UFC:
1. Brock vs Fedor.
How would prime Brock Lesnar (before diverticulitis, UFC 100 era) have fared against the GOAT, Fedor Emelianenko?
Everybody wanted to find out, including UFC President Dana White.
According to White, the two sides engaged in extensive negotiations, though White wasn't able to make the deal happen.
The two sides disagree on who was to blame, but the planned mega-fight never happened, and almost certainly never will.
2. GSP vs Anderson Silva.
At their peaks, GSP and Anderson Silva were two of the most dominant champions in the history of the UFC.
There was always talk of who would win between the two men.
Around the time that GSP fought Nick Diaz, there was a significant amount of pressure put on GSP to move up to fight Silva.
GSP didn't relent, as he said that moving up in weight class would take time, and he didn't seem to be too interested.
This is probably another reason why UFC President Dana White hopped off the GSP train.
3. Tony Ferguson vs Khabib Nurmegomedov.
To their credit, the UFC tried very hard to make this fight - in fact, they tried five times.
Each time, the fight would be derailed due to injury or issues with weight cuts.
Now, with Khabib retired, this fight is almost certainly never going to happen.
Most people believe that Khabib would have easily won the fight, though we will never know.
4. Ronda Rousey vs "Cyborg".
When Ronda Rousey was at her peak, most people wanted to see how she would fare against "Cyborg".
The problem? The two women were in different weight classes - "Cyborg" said cutting down to Bantamweight would be too problematic, while Rousey said that she shouldn't have to move up to face Cyborg, as Rousey was the champion.
Rousey is now long gone from mixed martial arts, which means that this fight will never happen.
5. Randy Couture vs Fedor Emelianenko.
Another potential Fedor fight finds itself on this list.
Randy Couture wanted so badly to make this fight that he ended up parting ways with the UFC over it.
At the time, Randy Couture was the UFC Heavyweight champion, while Fedor was the consensus pound-for-pound fighter in the world.
Why not match up the two men to see what would happen?
Fedor and the UFC could never come to terms on a deal, and the Couture vs Fedor fight never happened.
This would be one of the reasons why Couture and the UFC would have a nasty split. eventually parting ways once and for all.
-
There are some other contenders for this list (Couture vs Cro Cop, Forrest Griffin vs Chuck Liddell, etc.), but these five fights are likely the biggest that the UFC was never able to make.