Kirk Cousins, Trumaine Johnson Lead List of Free Agent Signings
Published on June 20th, 2018 7:07 pm EST
Written By:
Dave Manuel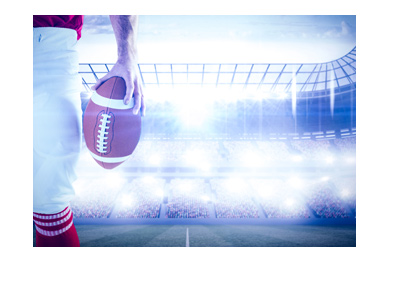 The 2018 NFL offseason brought about a number of very high profile free agency signings, including Kirk Cousins signing with the Minnesota Vikings and Trumaine Johnson signing with the New York Jets.
Kirk Cousins was a very interesting situation that had been brewing for a number of years. The Redskins were never fully sold on Cousins, so they kept signing him to a franchise tag. The two sides were never able to reach a long-term agreement, which led to Kirk Cousins leaving the team in free agency and signing with the Vikings. Cousins' signing set a new high bar for QBs, though that was very short-lived.
Let's take a look at the 10 biggest signings of the 2018 NFL offseason by total contract dollar value:
1. Kirk Cousins - 3 years, $84 million, Minnesota Vikings.
Cousins is 29 years old, one of the best quarterbacks in the league (certainly in the top 10) and was a free agent. These types of situations don't come along very often, and the Vikings took full advantage by offering Cousins 3 years and $84 million. What makes this contract fairly unique is that it is fully guaranteed - Cousins will receive every penny of the $84 million. In three years, Cousins will be just 32 years of age and will be able to sign another mammoth contract (assuming he continues to perform) that will likely pay him north of $40 million. The Redskins' bumbling of Cousins' contract was a godsend for the QB, as he is now set to benefit from two lucrative free agent contracts. There was interest from a number of other teams for Cousins' services, though he eventually decided that Minnesota was the best fit.
2. Trumaine Johnson - 5 years, $72.5 million, New York Jets.
Johnson is a very talented cornerback who had an off year in 2017 thanks to an injury that was sustained early in the season. The New York Jets still believe in Johnson, however, as they gave the former Rams cornerback a five year deal with $45 million in total guaranteed money. The Jets are either going to look really smart with this signing or really foolish - the jury is still out on this one.
3. Andrew Norwell - 5 years, $66.5 million, Jacksonville Jaguars.
Norwell is widely regarded as one of the very best guards in the league and the Carolina Panthers will certainly miss him. The Jacksonville Jaguars' running game is going to benefit immensely from Norwell, and I would expect Leonard Fournette to have a monster season if he can remain healthy. Fournette was already dangerous enough in the games that he was healthy last season - if Norwell and Fournette both remain healthy, I think that Fournette will easily finish as a top 5 RB. This was a great signing by the Jaguars. Norwell is set to receive $30 million in guaranteed money.
4. Nate Solder - 4 years, $62 million, New York Giants.
The New York Giants were a hot mess last year and one of the biggest issues was with their offensive line. Solder will help immensely in this regard, as he will immediately be bolstering an O-line that will be looking to protect Eli Manning and open holes for rookie RB Saquon Barkley. The New York Giants running game was terrible last season, which was the direct result of a porous offensive line, which meant that Eli Manning was constantly under pressure. The signing of Solder will immediately pay dividends for the Giants.
5. Malcolm Butler - 5 years, $61.25 million, Tennessee Titans.
Butler will be moving from the New England Patriots to the Tennessee Titans. Butler left the Patriots on less-than-favorable terms, as he was benched for the Super Bowl. This didn't have an impact on Butler's asking price in free agency, however, as he was able to secure a very nice contract with a total guarantee of $30 million. Many people think that the Titans overpaid for Butler.
6. Star Lotulelei, 5 years, $50 million, Buffalo Bills.
The Buffalo Bills, who valiantly made the playoffs last season despite the fact that they didn't have the most talented roster, bulked up on defense by inking Lotulelei to a contract. Lotulelei will receive total guaranteed money of $24.65 million. The Bills allowed the second highest average rushing yards per play in 2017, so Lotulelei will be called upon to shore up that part of the team.
7. Drew Brees, 2 years, $50 million, New Orleans Saints.
This signing surprised absolutely nobody, as there was virtually zero chance of Brees leaving the New Orleans Saints. The Saints were vastly improved last season - the offence was extremely tough to play against, as the Saints used Ingram and Kamara to keep the opposing defenses on their toes. While Brees' numbers were down a bit last season, he was still the captain of the offence and one of the main reasons why Ingram/Kamara were so effective is because of the danger that Brees posed. All in all, this was a no-brainer signing that surprised nobody.
8. Sammy Watkins, 3 years, $48 million, Kansas City Chiefs.
Watkins will receive total guaranteed money of $30 million from the Kansas City Chiefs. There is no doubt that Watkins is phenomenally talented, though there are obvious questions about his injuries and consistency. Watkins will look like the best receiver in the league one week and then completely disappear the next. The Chiefs will have an offence that will feature the likes of Watkins, Kareem Hunt and Tyreek Hill, which will give them speed for days. With Alex Smith departing the team via free agency, however, there are still questions about the offence.
9. Weston Richburg, 5 years, $47.5 million, San Francisco 49ers.
Richburg was signed to bolster an offensive line that will be protecting the surging star in "Jimmy G" and the newly signed Jerick McKinnon. The 49ers are going to be very interesting this season - they surged at the end of last year while riding the arm of Garrappolo. Over the course of an entire season, however, it will be interesting to see how the 49ers do - will Jimmy G continue to flourish? How will McKinnon fit in?
10. Justin Pugh, 5 years, $45.025 million, Arizona Cardinals.
The Arizona Cardinals had one of the worst offensive lines in the league last season and will be looking to shore things up with the signing of Pugh. Pugh will be helping to open holes for the returning David Johnson, who will be looking to regain his dominant form after missing almost all of last season with an injury. Sam Bradford will likely be starting the first number of the games of the season at QB, while Josh Rosen will be looking to work his way in as the year goes on. Both men will need protection if they want to flourish.