Sportsbooks Were Destroyed When Tiger Woods Won 2019 Masters
Published on August 2nd, 2021 5:58 pm EST
Written By:
Dave Manuel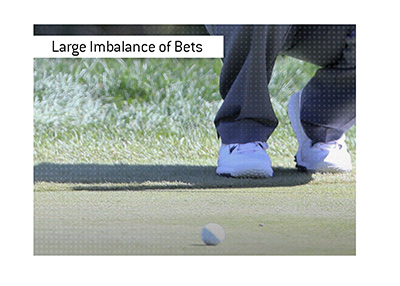 At the 2019 Masters tournament, many Las Vegas sportsbooks suffered their single biggest loss ever.
That was the year that Tiger Woods stunned the golfing world and won the Masters.
Many people had written Tiger Woods off. Sure, he might make a run or two, though he surely wasn't consistent (or healthy enough) to take down a major tournament.
This was no longer the Tiger Woods of old, and surely he would never win another major.
-
Heading into the 2019 Masters, Tiger had won just one tournament over the previous six years.
Tiger was older, had gone through a tremendous amount on the personal level, and had watched as the rest of the golfing world had caught up to him.
Tiger, in his 40s, was forced to watch as a new generation of golfers, all of which had grown up watching him, caught up to him and passed him.
-
Heading into the 2019 Masters, Tiger was 14/1 to win.
This was a number that sportsbooks put out that was certainly in their favor. After all, no matter what the number was, people would still bet on Tiger to win, so why not put out a fairly small number? If you asked experts what Tiger's true odds to win the Masters were, they likely would have said 100/1.
Having said that, Tiger's diehard fans dutifully placed their bets on Tiger, hoping for lightning to strike yet again.
Sportsbooks gladly took this money, even though their potential liabilities in the case of a Tiger win were enormous.
They weren't worried - this wasn't the Tiger of old anymore.
-
Las Vegas sportsbooks had many millions of dollars in liabilities on Woods, as inexperienced gamblers poured money on their favorite player.
This created a large imbalance of bets - if Tiger were to win, sportsbooks would be on the hook for a massive loss.
They were fine with it, however, as they saw a very small likelihood that Tiger would win.
-
As we now know, Tiger managed to thrill his fans for potentially the last time when he held off the likes of Johnson and Koepka to win the title.
Sportsbooks were gutted by the result, as they were on the hook for tens of millions of dollars, making it one of their biggest losses ever, if not the very biggest.