Minnesota Vikings Came Back From 33 Point Halftime Deficit in 2022
Published on September 19th, 2022 1:30 pm EST
Written By:
Dave Manuel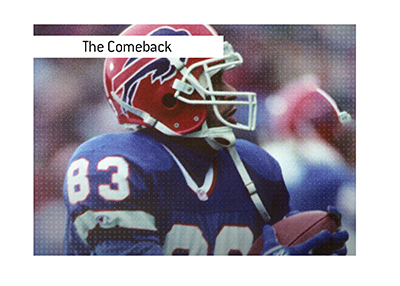 There have been some famous blown leads in the history of the NFL.
The Atlanta Falcons will never live down their 28-3 blown lead in the Super Bowl against the New England Patriots, for instance.
The biggest blown lead in NFL history, however, belongs to the Indianapolis Colts.
-
December 18th, 2022 Update:
The Minnesota Vikings are the new comeback kings.
In a December 17th, 2022 home game against the Indianapolis Colts, the Minnesota Vikings managed to come back from a 33-point halftime deficit to defeat the Indianapolis Colts in overtime, 39-36.
Everything went wrong for the Vikings in the first half, as they gave up an interception return for a touchdown, as well as a blocked punt TD.
The Vikings offense was completely stifled, and the Colts were piling it on.
The 10-3 Vikings were obviously motivated at halftime, as they came out blazing.
The Vikings would enter the fourth quarter down by a score of 36-14, and three Kirk Cousins TD passes (along with a 2-point conversion) would tie the score at 36-36 heading into overtime.
In the last play of overtime, Greg Joseph would kick a 40 yard field goal to give the Vikings the win.
--
It was January 3rd, 1993, and the Buffalo Bills were hosting the Houston Oilers in an AFC Wild Card game.
The Oilers, led by Warren Moon and Haywood Jeffires, got off to a stunningly fast start in the game.
The second quarter was particularly bad for the Bills and their fans, as the Oilers would score three touchdowns to take a 28-3 lead at the half.
The third quarter got off to a nightmarish start for the Bills, as the Oilers returned a 58 yard interception to the house to make it 35-3.
35-3?
The game was over.
The Bills, however, had other thoughts, and slowly started chipping away at the lead.
First, Kenneth Davis scored on a 1 yard run to make it 35-10.
After that, Don Beebe scored a 38-yard touchdown from Frank Reich, and Rich Stadium had some life.
The Bills kept coming, scoring two more touchdowns in the third quarter - both Andre Reed TD receptions from Frank Reich.
Heading into the fourth quarter, the Oilers were in complete disarray and the Bills were riding a wave of momentum.
Andre Reed would score his third touchdown of the game in the fourth quarter, giving the Bills the 38-35 lead.
They had come all the way back and were now in the lead.
-
There was to be more drama, however, as the Oilers would kick a late field goal to tie the game at 38-38.
The Bills were the team of destiny on this day, however, as Steve Christie kicked a field goal in overtime, and the Bills won 41-38.
-
The 32 point comeback by the Buffalo Bills continues to be the largest comeback in the history of the league.