Mysterious "Bettor X" Finally Sees Downswing Thanks To New England Patriots
Published on February 7th, 2019 7:34 pm EST
Written By:
Dave Manuel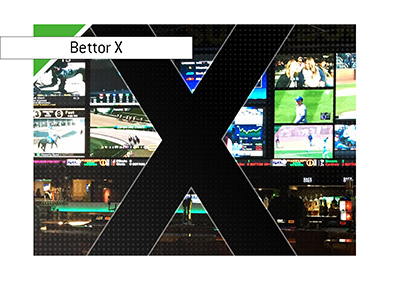 "Bettor X", who had been terrorizing Las Vegas for over a year, was finally brought down to earth at Super Bowl LIII.
"Bettor X" is a mysterious wealthy individual who took tens of millions of dollars from Las Vegas sports books in 2018. This reportedly included massive $10 million wins on the Boston Red Sox (World Series) and Philadelphia Eagles (Super Bowl LII).
"Bettor X" was hoping to continue his upswing at Super Bowl LIII, though Tom Brady had some other ideas.
According to published reports, "Bettor X" put down three separate wagers - $2 million at the MGM, $1.5 million at the MGM and an additional $300,000 at South Point - on the Los Angeles Rams to win straight up. This $3.5 million in total wagers would have been good for a payout of $4.56 million, as the Rams were +120 on the money line.
Despite the Rams keeping the game close, a late interception sealed the deal for the Patriots and "Bettor X" was out $3.5 million, allowing Las Vegas sports books to claw back a few of their losses from the mysterious gambler.
-
The identify of "Bettor X" is still unknown.
The true identity of the bettor would likely be quite hard to ascertain, as he/she almost certainly has people going around, placing bets for them.
Floyd Mayweather is known for his very big wagers, though he is likely not "Bettor X", as he surely would have been bragging about his multiple 8 figure wins.
The truth is that the mysterious bettor could be a high stakes gambler, hedge fund manager, CEO or practically anybody else.