Bet on Champions League - CSKA Moscow vs. Internazionale, Bayern Munchen vs. Manchester City etc.
Published on September 27th, 2011
Click Here to Qualify for a £200 Bonus at Bet365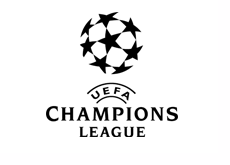 UEFA Champions League is on tonight with some great encounters ahead!
CSKA Moscow vs. Internazionale
CSKA Moscow hosts Inter tonight in what will be the fifth match of these two sides, all of them coming in the UEFA Champions League. Inter won all previous four meetings outscoring CSKA by 8 to 3, but three of those wins came by just one goal in highly contested ties.
Both teams are currently struggling currently winning only one of their last five matches, with Inter losing surprisingly their opener in the Champions league to Trabzonspor in a game they dominated, but could not find the way to score.
Inter won their last match away to Bologna by 3-1 and finally looked like a team that could contest for the title this year in the Serie A. Forlan is not eligible to play, Pazzini will start together with Milito who has scored three goals already.
One thing to watch out for is the fact that Inter is struggling with injuries, with the absence of key players, Sneijder, Stankovic and Matta, giving quite a problem to deal with for a new Inter coach Ranierri who is looking to start 2-0 as the head of the Milanese side.
CSKA Moscow currently lies in second in their national league, but has struggled just a bit of late winning two of the last five and drawing their Champions league opener at Lille. Ivorian striker Doumbia has scored 15 goals for them already and will pair up with Wagner Love in the attack. Midfield is led by Japanese midfielder Honda who functions well with Zagoev and Serbian international Tosic and these three will look to feed their attacker with useful balls tonight. No major injury woes for the CSKA tonight.
So can CSKA end the losing skid against the Italian side? Perhaps so, but to be safe we would leave it here with both teams scoring. As far as the three way result, we would pick CSKA winning at home against depleted Inter side struggling with injuries. The pay out for CSKA win is 2.60.
King's pick:
CSKA Win – 2.60
Both teams score – 1.60
Bayern Munchen vs. Manchester City
Probably the best match of the night will take place in Allianz Arena as Bayern hosts Manchester city. Odds for Bayern to win are in the area of 2.00, while some odds on Manchester city are as high as 5.00. So where do we see this game going? Bayern won five in a row, Manchester is undefeated in their last five. In those ten matches, these two teams scored a combined 25 goals. Dzeko is back in Germany after leaving from Wolfsburg and will be looking to score against the old foes.
Robben, RIberry, Muller, Kroos and Co. will be a handful for one of the strongest defenses of the Premier league, so what will give tonight?
Manchester City drew their last against Napoli, while Bayern defeated Villareal rather easily, so the pressure is on the Manchester City who will have to start off strong. Will it pay off, perhaps in the shape of an early goal for Manchester City? Manchester City scoring first pays 2.62, after that anything is possible in this encounter.
King's Pick
Manchester City to score first goal – 2.62
Napoli vs. Villareal
Two teams that have won only one of the last five square off tonight in Napoli when Villareal comes to town. Napoli is currently a better team, we feel, although Villareal has started playing better of late with Nilmar finding form recently.
Napoli outplayed AC Milan several weeks ago by a score of 3-1 with Cavanni scoring three, but has since lost one and drew one against Chievo and Fiorentina respectively.
We pick Napoli to win tonight at home in front of their fans where they play well this season. Villareal is not in the best of forms yet and are still looking for the rhythm from last year. Tough match, regardless tonight Stadio San Paolo, but the advantage goes to Napoli.
King's Pick
Napoli to win – 2.00
Trabzonspor vs. Lille
The French Champions visit Turkish side Trabzonspor which stunned Inter in the last round away by 1-0. They were however outplayed heavily and we expect much of the same tonight.
Win on Lille pays 2.60, nice odd for a team that has played well this year but has had horrendous finishing so far. Look for that to change tonight and Lille to win routinely.
King's pick
Lille to win – 2.60
Manchester United vs. Zurich
Need we say much about this match? The win on Manchester United pays 1.22 and rightly so. Manchester will win this game, the only question is by how many goals. Playing Manchester to win by two goals or more pays 1.45, equally low as the win outright, so the best bet in this match is to play that Nani will score a goal anytime at 2.30. He has been scoring almost every match of late and will look to continue that form tonight against the Swiss underdogs.
King's pick
Manchester united wins by two or more goals – 1.45
Nani Scores – 2.30