Big Qualifying Round - UEFA Euro 2012
Published on September 6th, 2011
Click Here to Qualify for a £200 Bonus at Bet365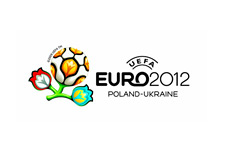 Another round of Euro 2012 qualifiers ahead of us today as we look at several fairly nice match-ups to make some money betting tonight.
Bosnia and Herzegovina vs. Belarus
Last week the Bosnians showed why we favored in our picks and delivered a fairly routine victory over Belarus on a very wet pitch which made it hard for both teams to play well. Tonight expect a similar scenario only with some smaller odds on Bonsia than were last week. BWin is paying 1,55 tonight for Bosnia to win and although they are playing without their top defender, Spahic, look for Bosnians to win this one as well.
King's pick: Bosnia to win
Moldova vs. Hungary
Hungary is visiting Moldova and judging by the form of these two teams this one should be a no brainer with Hungary winning their last four matches and Moldova doing exactly the opposite. Hungary beat a very solid Swedish team on Friday giving themselves all to play for in their fight with Sweden for the second place in this group. First is reserved for Holland. Moldova is out of contention, not that they ever had any true hopes in this group.
King's pick: Hungary wins
Croatia vs. Israel
A derby in group F is to be played between Croatia and Israel as both teams are still very much alive for the first two spots in this group. Bwin is favoring Croatia heaviliy in this match-up giving an odd of 1,34 for the Croat win. Although this is probably realistic expect a hard fought match in Zagreb, but still with an edge for Croats who should dispose of the Israeli threat for good tonight by winning. Croats have had hard time winning by large goal difference so expect much of the same tonight, that is for Croatia to win by one and jump right into the battle for first in group F.
King's pick: Croatia handicap 0:1