The Legend of Victor Cruz Began on August 16th, 2010
Published on August 19th, 2021 3:19 pm EST
Written By:
Dave Manuel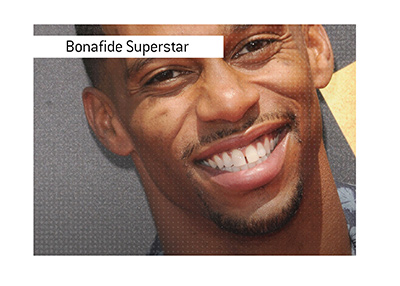 Many people believe that preseason football isn't important.
Tell that to Victor Cruz.
In August of 2010, Victor Cruz was an undrafted rookie that was desperately trying to make the New York Giants to start his career as an NFL wide receiver.
Cruz needed to make a big splash.
The Week 1 preseason game between the New York Jets and New York Giants are aired on Monday Night Football in 2010, which gave Cruz a chance to show off his skills.
Cruz, who would go on to become a bonafide superstar in the NFL, would put on a show, turning in arguably the greatest preseason performance of all time.
-
Cruz would be featured in the second half of the game, and he would quickly get to work.
Over the course of one preseason half of football, Cruz would rack up this stat line:
6 Catches
145 Receiving Yards
3 TDs
Cruz would catch three touchdowns, including a 64-yard bomb from Jim Sorgi.
The Giants would go on to win the game 31-16, thanks to Cruz's performance.
-
Victor Cruz would become the talk of the NFL for the following week, and he would parlay this impressive preseason MNF performance into a spot on the team.
Cruz would become a short-lived superstar in the NFL, parlaying his impressive first few years in the NFL into a 5 year, $43 million contract with the Giants.