Cam Newton, Anquan Boldin Electrified In Their First Games
Published on September 8th, 2021 1:36 pm EST
Written By:
Dave Manuel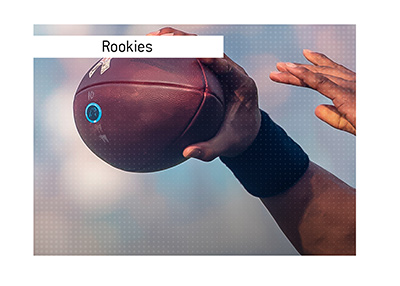 Welcome to the show.
When NFL rookies step onto the big stage for the first time, they are usually overcome with nervousness. As a result, many rookies will struggle in their first games.
There are some very obvious examples where this wasn't the case, however, as here are four examples of situations where rookies absolutely excelled in their first ever games:
1. Kareem Hunt.
What a debut.
In his first ever game for the Kansas City Chiefs, Kareem Hunt put on a show as he helped lead his team to a 42-27 victory over Tom Brady and the Patriots.
Kareem Hunt's stat line from the game was ridiculous:
17 rushes
148 yards
1 Rushing TD
5 catches on 5 targets
98 receiving yards
2 Receiving TDs
2. Cam Newton.
After being drafted #1 overall, Cam Newton absolutely delivered in his first ever NFL game.
In an away game against the Cardinals, Newton passed for 422 yards and two touchdowns.
In addition, Newton also rushed for 18 yards and a touchdown.
Newton would end up passing for over 4,000 yards in what was a remarkable rookie campaign.
3. Anquan Boldin.
Anquan Boldin had people rushing to add him to their fantasy football teams after his performance on September 7th, 2003 against the Detroit Lions.
Boldin was unstoppable in the game, catching 10 passes on 14 targets for 217 yards and two touchdowns.
Boldin would go on to turn in a very impressive rookie campaign, finding the endzone 8 times and finishing with 1,377 receiving yards.
4. Billy Sims.
While Sims would have a short career (due to injury), he certainly put on a show in his first-ever game against the Los Angeles Rams on September 7th, 1980.
Sims would rush for 153 yards and three touchdowns.
In addition, he caught two passes for a total of 64 yards.
Sims would have three 100+ yard rushing games in his first four games.