Cleveland Browns Hold All-Time Record For Most Ever DST Points
Published on November 22nd, 2020 7:42 pm EST
Written By:
Dave Manuel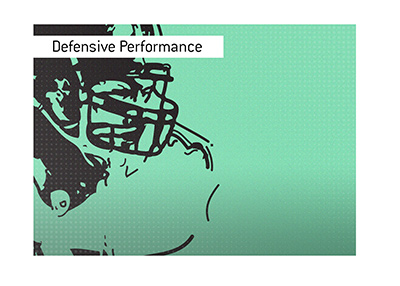 If you had to guess as to which team held the record for best ever defensive performance in a game (in terms of fantasy football points), you'd likely point to one of the NFL's greatest all-time defenses.
The "Steel Curtain". The "Purple People Eaters". The "Legion of Boom". The 1985 Chicago Bears.
All of these answers would be incorrect.
The greatest ever single-game defensive performance in terms of fantasy football points is held by the 1989 Cleveland Browns.
Their opponent in the game? The Pittsburgh Steelers.
Using ESPN's standard scoring model for defenses (Fumble Recovered = 2 points, INT/Fumble Return for TD = 6 points, INT = 2 points, Sack = 1 point, Less Than 100 Yards Allowed = 5 points, 0 Points Allowed = 5 Points), the Cleveland Browns had a total of
50 points
in their opening day trouncing of the Pittsburgh Steelers on September 10th, 1989.
-
The Cleveland Browns won 51-0 and absolutely wreaked havoc on the defensive end. Here were their stats for the day:
0 Points Allowed
Just 53 Yards in Total Offense Allowed
8 Total Takeaways (5 Fumble Recoveries, 3 picks)
3 Defensive Touchdowns
6 sacks
David Grayson would have a particularly good day for the Browns, as he returned a fumble and INT for a touchdown.
A few interesting points from the game:
1. The weather was not a factor (73 degrees, hardly any wind)
2. Cleveland was a small 2 point favorite to win
The Pittsburgh Steelers were just plain awful that day.
Here are highlights from the game:
-
Other teams - including the 1950 New York Giants, 1984 Seattle Seahawks, 1978 Green Bay Packers, 1960 Cleveland Browns - have turned in gargantuan defensive performances in a single game, though nothing will top the 1989 Cleveland Browns.
Given the overall quality of quarterbacks and offensive schemes in the NFL these days, we may be waiting a very long time before we see the record broken for most defensive (DST) points in a single game.