Odds Tighten Significantly as Askren/Paul Fight Draws Closer
Published on April 9th, 2021 5:29 pm EST
Written By:
Dave Manuel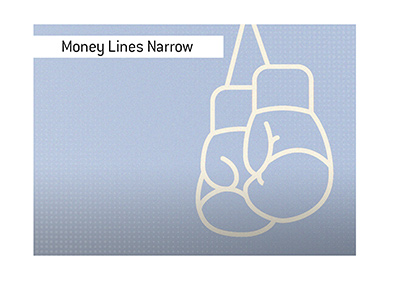 Bettors are having second thoughts about Jake Paul being a significant favourite to defeat MMA fighter Ben Askren on April 17th.
When the betting odds for the Askren/Paul fight were first released, Jake Paul was as much as a -261 favourite to win.
Over the past week, however, the odds for this fight have narrowed considerably - so much so, in fact, that Ben Askren is now a slight favourite to win at some sports books.
Here is how the odds for the fight look as of this moment:
Ben Askren, +100
Jake Paul, -120
That is some pretty incredible line movement, given the fact that both men seem to be healthy.
-
While Ben Askren has some admittedly poor striking, here are the things that he has in his favour:
1) Fight experience. This point can't be overstated. Askren has fought many times, including under the brightest lights of the UFC. Askren won't panic in there - can Jake Paul say the same?
2) Cardio. Ben Askren is a decorated wrestler, and wrestlers have some of the best cardio in the game. Will Jake Paul have the cardio to go the distance against Askren? Will Paul be able to compose himself if he is unable to get the knockout early on in the fight?
3) Chin. Everyone wants to point to the Jorge Masvidal knockout as evidence that Askren somehow has a weak chin. This just isn't true. Askren has been in there with some very tough guys, including Robbie Lawler. Askren can take a shot - can Paul say the same?
-
The fact of the matter is that Jake Paul has very little professional fighting experience, and has certainly never fought against a trained fighter like Ben Askren.
Askren is smart, experienced and has some great coaches on his team.
There is a good reason why Askren's odds have been moving significantly over the past couple of weeks - he stands a very good shot of winning the fight.
Jake Paul might look good in sparring, but how will he look in the sixth round against Ben Askren?