The Baltimore Bullets Were The Last NBA Franchise To Fold
Published on September 30th, 2022 12:34 pm EST
Written By:
Dave Manuel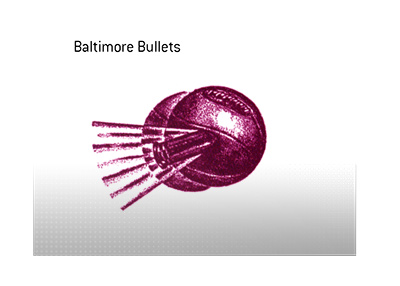 Given how much money NBA teams make in this day and age, a team folding seems almost impossible to contemplate.
In fact, the last NBA franchise to ever fold was the Baltimore Bullets, who were founded in 1944 and closed their operations in 1954.
This was before the days of massive TV deals, stadium naming rights and gambling partnerships.
Back in the '50s, NBA teams had to struggle to keep the lights on, and some franchises didn't make it.
-
The Baltimore Bullets played in three different leads over their decade of existence - the American Basketball League (1944-1947), the Basketball Association of America (1947-1949) and the National Basketball Association (1949-1954).
The Bullets enjoyed a tremendous amount of success, as they won the ABL title in 1946 and the BAA/NBA title in 1948.
After winning a title in 1948, the Bullets struggled mightily and would never post another winning season.
In fact, their best season after 1948 was the 1948-49 season, when the Bullets posted a record of 29-31.
-
Things seemed to be swinging up for the Bullets during the 1953-54 season, as Ray Felix would win the Rookie of the Year award.
Felix, however, would be traded to the New York Knicks in September of 1954, and the Bullets would start the season 3-11.
On November 27th, 1954, the Bullets couldn't continue to exist, and they elected to fold.
-
The Bullets name would live on, as the Chicago Zephyrs would move to Baltimore in 1963 and use the Bullets name.
After relocating to Washington, the Bullets name would continue to be used until 1997, when the Washington Bullets would become the Washington Wizards.
-
Two members of the Baltimore Bullets - player Buddy Jeannette and coach Clair Bee - would eventually be inducted into the Basketball Hall of Fame.