Is Baker Mayfield a Sure Thing For Top Overall Pick?
Published on April 27th, 2018 5:43 pm EST
Written By:
Dave Manuel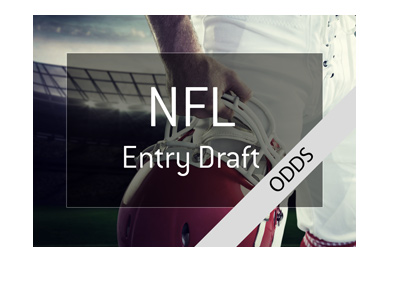 Heading into the 2018 NFL Entry Draft, pundits and prognosticators were pretty torn as to who the Cleveland Browns would take with the first overall pick.
One thing was a certainty - the Browns would take a QB with the top overall, but which one? Cases could be made for Sam Darnold and Josh Allen, with many believing that the Browns would eventually pull the trigger on Josh Allen at #1.
Over the past few hours, however, word has started to leak that the Browns will be taking Baker Mayfield with the top overall pick.
In fact, Mayfield's odds of going #1 have absolutely plummeted over the past couple of hours.
Heading into this week, Mayfield was considered a long shot to go number 1 overall. Now, the odds look like this (source: top Las Vegas sports book):
Baker Mayfield, 1/4
Sam Darnold, 2/1
Josh Allen, 9/1
Saquon Barkley, 12/1
The belief is that the Browns, who hold the #4 pick as well, will be taking Saquon Barkley at #4, if he is still available. The question mark is the Giants, who could either deal their #2 pick or take Barkley themselves, though there is a feeling that they will want to draft Eli Manning's replacement at #2.
-
Baker Mayfield had some issues on the field in college football last season, and it initially seemed as though this would hurt his stock at the draft.
Mayfield started to turn things around at the combine, however, and his interviews seemed to really impress the leadership groups of the teams that sat with him. In fact, many GMs lauded Mayfield's expansive "football IQ".
-
The Browns can not mess up this pick, as they need a franchise QB that can lead their team out of the doldrums.
Will they take Baker Mayfield, or is this simply a smokescreen to throw off other teams?