Australia Seen With Advantage Heading Into Match With Fiji
Published on September 20th, 2019 1:21 am EST
Written By:
Dave Manuel
Click Here To Bet on Australia vs Fiji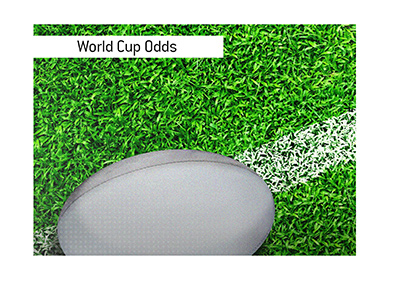 Australia is one of a group of teams that is considered to have a slightly less-than-reasonable chance of winning the 2019 Rugby World Cup, while Fiji is considered to be an outrageous long shot.
For this reason, we shouldn't be surprised to see that Australia is a sizeable favourite to defeat Fiji on Friday as the 2019 Rugby World Cup opens up in Japan.
Australia and Fiji are both in Group D, which also consists of the likes of Wales, Georgia and Uruguay. Wales and Australia are considered to be the two best teams (by far) in Pool D, and most everybody (including the sports books) expects them to advance to the knockout stage.
The eventual third place finisher in Pool D receives an automatic qualification to the 2023 Rugby World Cup, so this game will be an important one for Fiji, even if they don't have much of a chance of winning.
Australia is a multiple time Rugby World Cup champion, having last won in 1999. New Zealand has taken over in recent years, however, and Australia will have an uphill battle wresting the title from their Southern Hemisphere foes.
-
Let's take a look at the odds for Friday's match between Australia and Fiji, courtesy of Bet365:
Source: Bet365
Time Stamp:
September 20th, 2019 1:11 pm EST
Odds Subject to Change
Australia, -16, 1.90
Fiji, +16, 1.90
Tie, +16, 17.00
Total - not currently available
Result
Australia Wins, 1.083
Fiji Wins, 7.50
Tie, 34.00
-
Both of these teams want to get off to a strong start, though Australia certainly has the more talent-laden side.
Who will win on Friday?