Nate Diaz Is Looking To Leave And The UFC Doesn't Like It
Published on July 27th, 2022 1:01 pm EST
Written By:
Dave Manuel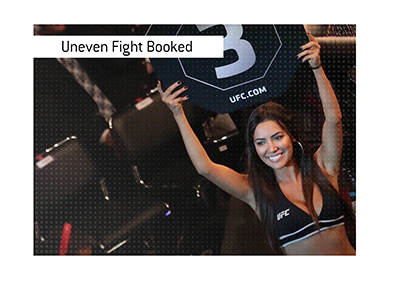 Nate Diaz has been fighting for the UFC since he won the Ultimate Fighter 5 Finale all the way back in June of 2007.
Over the past 15 years, Nate Diaz has fought a total of 26 times for the promotion. Over that time, Diaz has become one of the promotion's biggest stars.
The two Diaz vs McGregor fights were two of the biggest cards in the history of the UFC, and the promotion made tens of millions of dollars off the fights. These fights helped Conor McGregor to become a global superstar.
-
Nate Diaz, who is 37 years of age, wants to fight out his UFC contract so that he can take a big-money boxing match against Jake Paul.
You would think that the UFC would thank Diaz for his service and give him one final fight against an opponent of his choosing.
Not so fast - this is the UFC that we are talking about.
After reportingly trying to sign Nate Diaz to an extension for months, the UFC decided to play hardball (according to Diaz).
Diaz was publicly asking for fights and reportedly made suggestions for opponents that included the likes of Tony Ferguson.
When asked about this, UFC President Dana White would angrily reply that he was contractually bound to offer Diaz fights three times a year.
The UFC seemingly wanted to ink Diaz to an extension so that they could:
1) Keep him out of a Jake Paul boxing match
2) Make a lucrative third fight against Conor McGregor
If they weren't going to get their way, the UFC was going to make Diaz pay.
-
Earlier this month, the UFC booked a laughable fight - Khamzat Chimaev vs Nate Diaz at Welterweight.
Khamzat is an absolute killer who will soon be fighting for the Welterweight title, while Diaz is a natural lightweight that is 37 years old and nearing the end of his career.
You can almost hear the gears turning inside of the head of the UFC when they made this fight offer - you want to leave now and take the Jake Paul fight? If so, this is our fight offer. We are going to humiliate you if you want to leave the promotion.
Sure, Diaz could have turned the fight down, but then he would have been stuck in the promotion for even longer. Dana White could have said that he offered Diaz a fight and it was turned down.
Instead, Diaz so desperately wants to leave the promotion that he accepted the fight.
-
Condemnation of the announced fight was nearly universal.
Chimaev is a MASSIVE favourite to win the fight, as some sportsbooks have him at as big as a -1250 favourite.
This is an unbelievably uneven fight - these types of odds were reserved for Ronda Rousey's opponents at the height of her reign in the UFC.
These odds are essentially telling you that Diaz is going to get absolutely smashed by Chimaev, and this is exactly what the UFC wants.
You want to leave us? Fine - we are going to make you suffer and embarrass you.
-
It is so clearly obvious what the UFC is doing here, but they don't care.
If you are a star that is still capable of drawing PPV buys, the UFC isn't going to let you go easily. You are going to get a fight, even if you have given absolutely everything to the promotion and made them countless bags of money.