Patriots, Redskins Considered Favourites To Land Antonio Brown
Published on September 7th, 2019 2:32 pm EST
Written By:
Dave Manuel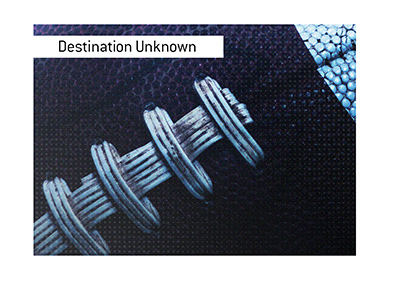 The Antonio Brown saga is over in Oakland and he didn't even end up playing one game with the team.
Earlier today, the Raiders announced that they were releasing Brown from his deal. This came moments after Brown went to his Instagram account to demand a release after the Raiders hit him with more fines.
We won't go into all of the events that led to the release of Brown, but one thing is certain - he is now free to sign with whichever team he wants as of 4:01 pm EST today.
We know the two teams that he won't sign with - the Raiders and the Steelers. Other than that, which teams might want to roll the dice on Antonio Brown, who is undoubtedly one of the best wide receivers in the league still?
The team that signs Brown will need a strong culture and strong head coach to deal with the volatile wide receiver, which has many people figuring that the Patriots will sign him.
Indeed, the Patriots are the current favourites to sign Brown, with the Redskins and Cowboys seen as being close behind.
An offshore sports book has released odds on which team will sign Brown next - here they are:
Patriots, +200
Redskins, +300
Cowboys, +600
Bills, +700
Texans, +1000
Broncos, +1000
Cardinals, +1000
49ers, +1000
Buccaneers, +1000
Brown expressed a desire to play with the 49ers after he left the Steelers, though the Raiders were the team that ultimately secured his services.
In my mind, the 49ers and Patriots are the two clear favourites to sign Brown, though it will be interesting to see what type of deal is offered and what kind of guaranteed money Brown ends up securing. I would imagine that any team will want a contract that allows them to walk away with little or no money paid out, and I'm not sure if Brown will go for that.