How Can I Bet on the EPL Quickly?
Nothing beats waking up on a Saturday or Sunday morning and putting down some bets on the English Premier League.
There are literally hundreds of options that are available to people that want to wager on the EPL - you can walk down to a betting kiosk (depending on the country that you live in, of course), or you can open up an online account.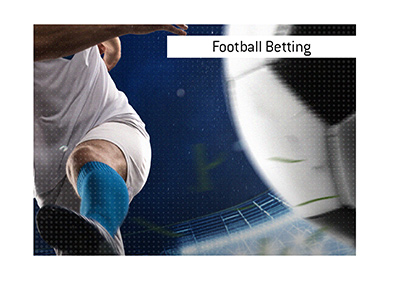 This article is strictly my own opinion as to which sportsbook that I use for betting on the English Premier League. You may find more success elsewhere, of course, though I have been with this company since 2011 with no issues.
When I wager on the EPL, I always use Bet365.
I first opened my Bet365 account back in 2011, and have used the company since that point to place all of my online wagers.
To start, Bet365 offers betting on all of the English Premier League games. When I want to put a few dollars down, I always know that Bet365 will have a line available.
Depositing and withdrawing from the site was always easy for me as well. Back when I first opened up an account with the site, I used my Mastercard to deposit and had no issues. When it came time to withdraw my winnings, I used direct deposit into my bank account and received the money within just a couple of days.
To top things off, Bet365 didn't charge me a fee for withdrawing, which I was quite pleased about.
One of my favourite parts about Bet365 is their in-play betting, which I use often.
For instance, let's say that I sleep in and miss the start of a game between Manchester United and Tottenham. With in-play betting, I can put down a wager even after the game has started. The lines change constantly depending on what is happening in the game - for instance, if Man Utd scores an early goal, their odds of winning the game will improve dramatically in the in-play betting service.
The main reason, however, that I continue to use Bet365 is their stability and reputation. I know that if I win a big bet, I won't have to worry about the company folding or something like that. I can't say the same about new services - they haven't stood the test of time, and I'll gladly use a more established company.
-
When the upcoming season of the EPL kicks off, I'll be continuing to use Bet365, and I can't see that changing anytime soon.