OTB Results From Sports Books Having Incomplete Information About a Game
Let's say that you want to bet on your favourite football team. They are playing on Sunday Night Football and you'd like to put down $100 on your team at your favourite sports book, Bet365.
You log in and there are no odds available for the game.
Instead, you see that it says "OTB" next to the two teams, right in the place of where the odds are usually listed.
What is going on?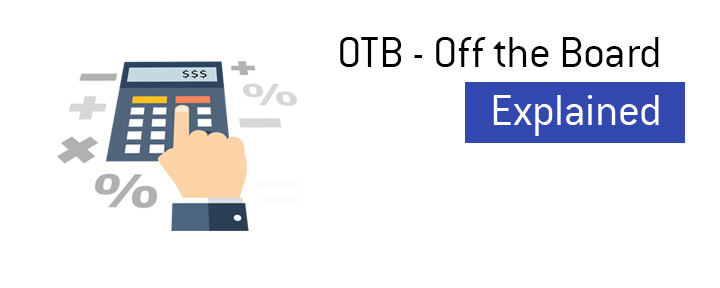 "OTB", or "Off the Board", means that something has happened that will have a significant impact on the odds. Until the sports book gains more certainty as to how this event will work out, they can't list the odds for the game.
For instance - in the example listed above, let's say that the star running back for your favourite team suffers an injury during pre-game warm-ups and is out for the game. The sports book will quickly recalculate the odds for the game, given that the running back is out, though until they figure out their odds, the game will be unavailable for betting, or "OTB".
Let's give you another example.
Two hours before a game is set to take place, a team in the NHL pulls off a major trade, sending their top defenseman and forward to another team for a mixture of draft picks and prospects.
The team that traded away their top players will obviously be much weaker as a result of the trade, so the sports books will need to take the previous odds off the board, recalculate and then re-list.
If you are patiently waiting for a sports book to list odds for a game, don't worry - they are working as fast as they possibly can, as they want to get as many bets in as possible.