An Explanation of How Soccer Transfers Work
Every year, big name players move from one club to another via "transfers".
For instance, in 2017, Neymar moved from Barcelona to PSG in what was the biggest transfer deal of all time. Paris Saint-Germain agreed to pay 222 million Euros (over $250 million USD) the secure the services of Neymar, and this didn't even include Neymar's mammoth contract, which paid him over 40 million Euros per year.
How exactly did this work? Who got the 222 million Euros?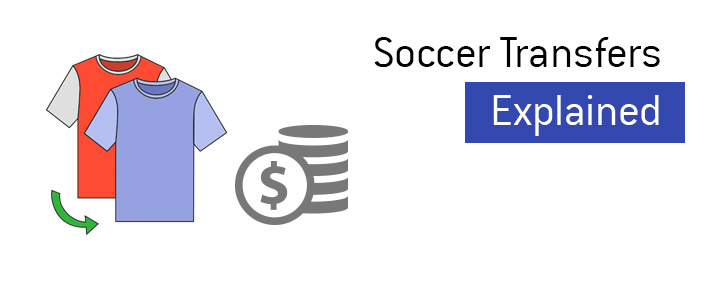 Here is the basic premise of the transfer in soccer:
Player plays for Team A
Team B Wants Player
Team B Either Pays Buyout Clause or Negotiates Transfer Fee With Team A
Team B Acquires Player
In the case of Neymar, Barcelona had a 222 million Euro buyout clause in his contract - if you want Neymar, you have to pay Barcelona 222 million Euros - if they agree.
In the case of PSG, they wanted Neymar badly enough that they were willing to pay the 222 million Euro buyout fee. If that clause had not been in Neymar's contract, they would have had to have negotiated a transfer fee with Barcelona, IF Barcelona was willing to part with Neymar.
So, Neymar was acquired by PSG. Now, he and his agents had to negotiate a new deal with PSG, which ultimately ended up paying him over 40 million Euros per year.
So, the total cost to PSG to acquire Neymar and have him play for their club for five years? Over 400 million Euros, including the transfer fee and his contract.
-
Players can be acquired during two transfer windows - the summer transfer window, which closes at the end of the summer, and the shorter mid-season transfer window, which is set by each soccer association.
Players aren't restricted to be acquired by teams in the league that they are currently playing for. For instance, a player in La Liga might be acquired by an English Premier League team, or a team in North America's MLS may have a player acquired by a team in Bundesliga.
In any case, the transfer fee must be negotiated, or the buyout clause must be paid, and the acquiring team and the player must agree to a new contract.