Indianapolis Colts Now Seen As Having Little Chance of Winning Title
Published on August 25th, 2019 4:32 am EST
Written By:
Dave Manuel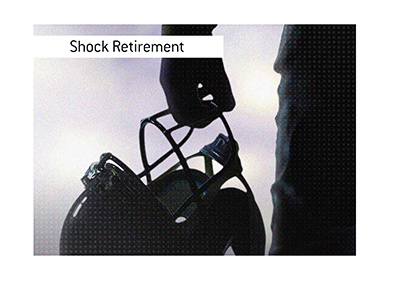 Heading into this year's NFL campaign, the Indianapolis Colts were considered one of the dark horses to win Super Bowl LIV.
After entering the offseason with 21/1 odds to win next February's Super Bowl, the Colts' odds to win the Super Bowl improved dramatically, as they edged up to 12/1 at most major sports books. This gave the Colts' about the 5th best odds to win the Super Bowl, behind the likes of the Patriots, Rams, Chiefs and Saints - good company, indeed.
The Colts looked poised to make some noise this year. Andrew Luck was resurgent last season, and the Colts seemingly had a stud RB in Marlon Mack. With Darius Leonard on defense, it was all systems go for the Colts and they were one of the favorite bets with the sharps to win it all.
Everything came to a crashing halt earlier today after Andrew Luck shocked the world and announced his retirement.
Luck, citing frustration over constantly having to rehab injuries, said that the constant wear-and-tear on his body has worn him down mentally.
The Colts are now left rudderless, and a season that was once filled with such promise is now looking like a disaster.
The Colts certainly won't be the worst team in the league, as they still have a roster that is filled with talented players. A Super Bowl contender? Not a chance.
According to the sports books, the Indianapolis Colts are now 51/1 to win Super Bowl LIV, putting them in line with the likes of the Carolina Panthers and Tennessee Titans.
The AFC North, where the Colts were considered slightly worse than even money to win just a few days ago, is now seen as the domain of the Houston Texans. The Colts? Suddenly they have the worst odds to win the division at 5/1.
-
Those hoping for the Colts to have a chance at Trevor Lawrence in 2021 are likely going to be disappointed, as the Colts likely have too good of a team to be the worst team in the league next season.
In short - the Colts are likely going to be in limbo for a while after the shock retirement of Andrew Luck.