Alistair Overeem +175 Underdog vs Francis Ngannou
Published on November 28th, 2017 2:24 am EST
Written By:
Dave Manuel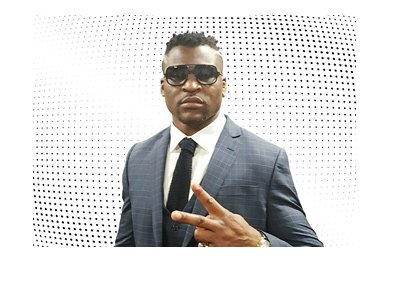 In one of the most highly anticipated fights of UFC 218, former Strikeforce Heavyweight champion Alistair Overeem will take on one of the Heavyweight division's fastest rising stars, Francis Ngannou.
There is plenty on the line in this fight, as the winner will very likely get the next shot at Stipe Miocic, who seems to be close to resolving his contract issues with the UFC. Regardless of the outcome, the fans will win either way, as both Alistair Overeem and Francis Ngannou would be fantastic fighters to square off against Stipe Miocic.
Alistair Overeem, who is 37 years of age, will head into this fight with a distinct experience advantage. Overeem, who has won his last two fights in a row, is one of the best kickboxers in the world, though doubt remains about his chin, especially against a fighter with the power of Francis Ngannou. If Ngannou connects on Overeem's chin, it may very well be lights out for Overeem.
Francis Ngannou, on the other hand, is in the midst of a long 9 fight winning streak that includes victories over Andrei Arlovski and Anthony Hamilton. As a matter of fact, Ngannou has won all five of his fights in the UFC via stoppage, which is no easy feat considering the quality of opponent as of late.
That being said, Alistair Overeem certainly represents a massive jump in class for Ngannou, and it will be interesting to see how "The Predator" responds.
-
Here are the odds for Saturday's fight:
Alistair Overeem, +175
Francis Ngannou, -210
Total Rounds
Over 1.5 Rounds, +105
Under 1.5 Rounds, -125
-
Let's take a look at how both of these men can win this fight:
Alistair Overeem
In order to beat Ngannou, Overeem will need to weather the early storm and stand tall against Ngannou's power shots. If Overeem can withstand the first round of the fight, he stands a great chance of winning, as we haven't seen how Ngannou holds up if the fight lasts more than two rounds. Overeem, on the other hand, has fought numerous three round decisions over the course of his career.
Overeem needs to be elusive and then pick apart a tiring Ngannou on the feet in order to score the victory. Getting into heavy exchanges with Ngannou early in the fight is certainly not advisable for Overeem, as Ngannou is likely the hardest hitting fighter in the UFC.
Saturday night will be a true test of Overeem's chin, as he is surely set to get tested on that front multiple times.
Francis Ngannou
In order to beat Overeem, Ngannou needs to storm and stun Overeem early, while also being mindful of the openings that he is leaving. Overeem is a fantastic counterstriker, and if Ngannou gets too wild in attempting to put Overeem away, he may pay.
In addition, Ngannou needs to stay out of the clinch with Overeem, as Alistair has some of the most devastating knees in the sport. Overeem will likely attempt to go to Ngannou's body in order to slow him down, so Ngannou will do well to avoid staying out of Overeem's clinch.
-
This is a fascinating fight that could truly go either way.
Odds Source
: William Hill