Alistair Overeem v Fabricio Werdum: Betting preview
Published on July 8th, 2017 4:23 am EST
Written By:
Cian Murray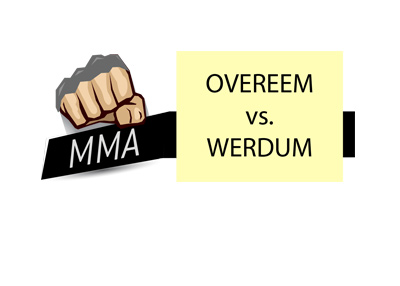 These two titanic heavyweights could easily headline a UFC Fight Night, but instead find themselves as the curtain raisers for two title matches at UFC 213. Werdum v Overeem is certainly an interesting battle, with the pair sharing a terrific history inside the Octagon, facing off twice previously.
Both fighters have won one of those fights - Werdum coming out on top in 2006 and Overeem getting his revenge in 2011. That being said, anybody who knows anything about Alistair Overeem will know that his victories around that time come with an asterix beside them. When MMA legends such as Mark Hunt and Baz Rutten are questioning the legitimacy of your victories, then it is time to ask questions.
Speaking of Hunt, Overeem's last fight was against the man who loves a walk-away knockout. He won it easily and looked mightily impressive in doing so. If he can maintain that form, then Fabricio Werdum may be in a great deal of trouble. Werdum is coming off an impressive win himself - the 39-year-old defeated Travis Browne last September via an unanimous decision.
Prior to those victories, both men lost to the Champion Stipe Miocic. There is no shame in losing to such a great fighter, but nonetheless, this fight is of the upmost importance to both fighters if they want to continue gaining momentum after that drawback. Overeem enters the fight as the favorite, priced at 8/11. This is due in part to the nature of that win over Mark Hunt - he nailed the Australian with a knee that floored him in the third round of the fight. It should his knock-out power is still in his arsenal.
Werdum's win over Browne was clearcut, but truth be told, almost any heavyweight in the top 20 would fancy their chances against Travis Browne at the moment. He is a fighter whose career is in decline and the fact that Werdum couldn't knock him out is almost a slight against the fighter.
The Brazilian goes into this fight as the 11/10 underdog and he will have to be at his best to challenge Overeem. The Reem will want to take the lead in the battle between the two and knows that a victory here could put him into contention for another title fight. That is the thing about the heavyweight division - it is not stacked with obvious contenders - a few dominant wins and you are in the frame for a shot
Our money is going on Overeem to finish the fight early with one of his famous flurries. This is priced at 6/4 and it certainly tickles our fancy.