Smith and Wentz Being Dramatically Underpriced at European Sports Books
Published on October 21st, 2017 6:27 pm EST
Written By:
Dave Manuel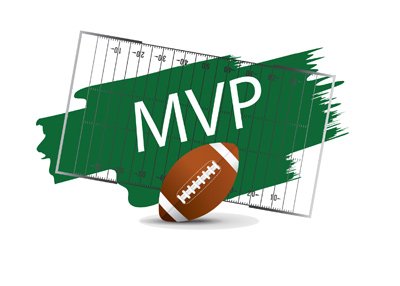 The NFL's MVP (Most Valuable Player) award typically goes to a Quarterback. After all, QB is the highest profile and most important position in the NFL - if you don't have a great quarterback, there is likely zero chance that you will succeed as a team.
For this reason, the list of the MVP candidates as of Week 7 in the NFL is dominated by the QB position.
European sports books tend to be slow to update their odds, which leaves an opportunity to make some money.
For instance, as of this moment, Alex Smith is 2.5/1 to win the MVP award at sports books that cater to North American players, while Carson Wentz is roughly 3/1. There is little doubt that Wentz and Smith are the two favourites to win the award as of this moment.
Let's take a look at where their odds currently sit at one of the biggest European sports books:
Tom Brady, 2/1
Alex Smith, 8/1
Carson Wentz, 8/1
Matt Ryan, 10/1
DeShaun Watson, 9/1
Kareem Hunt, 12/1
Drew Brees, 20/1
Dak Prescott, 20/1
Carson Wentz is, in my opinion, the clear favourite to win the MVP award as of this moment.
Wentz has thrown for 1,584 yards, 13 TDs and just 3 INTs in his first six games of the year, and, most importantly, the Eagles are 5-1 and leading the NFC East.
The Eagles next three games are at home, and if they can manage to win those three games (against the Redskins, 49ers and Broncos), they will be 8-1 and likely the class of the NFL.
Alex Smith is also a leading candidate for the MVP award, as the Chiefs are clearly one of the most talented teams in the NFL.
-
In short - I think that Smith and Wentz are being dramatically underpriced at the European sports books, and there is an opportunity to make money there.