Bettor's Half Million Dollar Dreams Dashed By Washington Redskins
Published on September 28th, 2019 5:26 pm EST
Written By:
Dave Manuel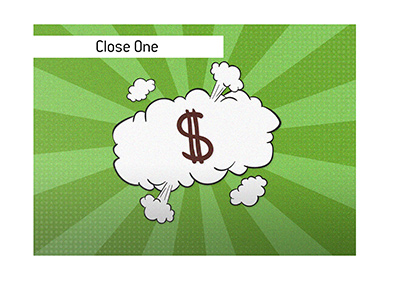 The Washington Redskins don't have many fans right now, as they are off to a lowly 0-3 start.
You can count one more detractor for the team, as a gambler missed out on a massive $500,000 payday after the Washington Redskins lost to the Chicago Bears.
The craziest part of this story is that this gambler wagered just 89 cents on a 20-team parlay ticket - a ticket that would have paid out $499,888.80 if he had won.
The ticket started with Thursday Night Football (where the gambler correctly picked that the Tennessee Titans and Jacksonville Jaguars game would go under 39 points) and extended through Monday Night Football (Chicago Bears vs Washington Redskins).
The majority of the action was on Saturday's college football slate - some of the correct choices from the unlucky gambler included Syracuse covering the spread against Western Michigan and Florida covering the spread against Tennessee.
Heading into Monday Night Football, the gambler had correctly predicted 19 out of 19 results, leaving him/her just ONE correct prediction away from a massive $500,000 payday.
The last pick? The Washington Redskins beating the Chicago Bears straight up at +170.
This was the longest shot on the entire ticket at +170 odds, so it can't be surprising that this is where this gambler lost.
The Washington Redskins didn't put up much of a fight, as they were terrible from the onset of the game, quickly dropping to a 28-0 deficit before finishing with barely more than a whimper.
-
If this were a professional gambler, they almost certainly would have hedged their ticket heading into Monday Night Football, guaranteeing themselves at least somewhat of a nice win, depending on the size of their bankroll.
The fact of the matter, however, is that somebody who is putting down 89 cents on a parlay likely had to watch as their potential gains evaporated, as they almost certainly didn't have enough money to hedge the bet properly.
At the very least, it was a great story for the gambler who almost made $500,000 from a 89 cent wager.
Source: CBS Sports -
Bettor's 89-cent, 20-team parlay misses $500K payout because of Redskins loss