Thursday Night Football on Amazon Prime, Flexed MNF Games and More
Published on March 19th, 2021 5:47 pm EST
Written By:
Dave Manuel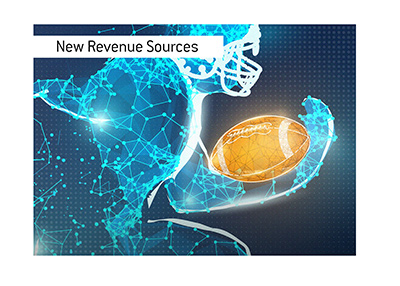 Earlier this week, the NFL and their TV partners announced the signing of a new 11-year deal that will be worth $113 billion to the league and its 32 teams.
This doesn't include the DirecTV Sunday Ticket deal, which expires at the end of the 2022 season.
In many ways, things will be remaining the same for fans of the NFL when it comes to consuming games, as CBS, ESPN, NBC and Fox will all be airing games.
There are, however, a number of interesting changes coming in 2023 that you will need to keep an eye out for. Here they are:
1. Thursday Night Football on Amazon Prime.
Unless your home market is playing on Thursday Night Football, you'll have to have an Amazon Prime membership to watch Thursday Night Football, after Amazon paid $1 billion/year for these rights.
Amazon will also be producing these games as well.
2. Some Monday Night Football games will be flexed.
With proper notice, the NFL will be able to flex games for Monday Night Football starting in Week 12 of the season. This should significantly increase the quality of late-season Monday Night Football games, so that every game is meaningful.
3. More Monday Night Football doubleheaders.
Starting at the beginning of the new TV deal, there will be three Monday Night Football double-headers per season, up from the current total of one.
4. NFL going all-in on streaming.
There will be games starting in 2023 that will be exclusive to the NBC Peacock, ESPN+ and Amazon Prime streaming platforms.
5. The salary cap is going to go way, way up.
Surprised that players like JuJu are taking short-term deals? Don't be. With the salary cap set to spike in a few years, signing a long-term deal right now is just not good business.
6. As a result, some recently signed deals will look unbelievably cheap.
Patrick Mahomes' recent extension? That will likely be one of the most absurdly team-friendly contracts in just a few years.
7. Betting will be a big part of this new TV deal.
After years of resisting sports betting, the NFL has now gone all-in.
There is a link between betting and increased ratings (for obvious reasons), plus the NFL wants to realize a massively lucratively new revenue source, so expect them to push betting very hard over the course of this deal.