Continued Rapid Expansion of Legal Sports Betting in United States Will Be Felt in "March Madness"
Published on March 18th, 2021 1:06 am EST
Written By:
Dave Manuel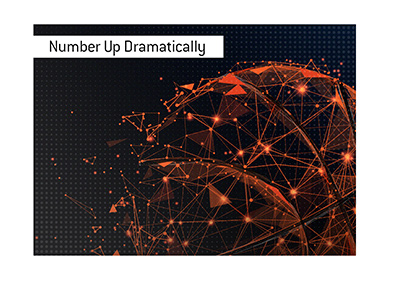 According to the American Gaming Association, 30.6 million Americans are expected to place a money wager on "March Madness" this year, up from 17.8 million in 2019.
This includes people who will be placing a bet with a casino, racetrack, online betting app, offshore bookmaker or friend.
This does not include people who will be entering brackets. This is strictly people who are planning on making a traditional bet on "March Madness".
-
The 30.6 million number is up dramatically from 2019, when an estimated 17.8 million Americans placed a traditional wager on "March Madness".
The 2020 "March Madness" tournament was cancelled, as it was set to start right around the onset of the COVID-19 pandemic.
-
Since 2019, a number of states have legalized sports betting and are now offering legal wagering to residents and visitors to the state.
This includes states such as Pennsylvania, Illinois and Indiana, just to name a few.
The quick proliferation of legal online betting options in the United States has led to aggressive marketing campaigns from the likes of DraftKings, which will help draw in millions of "March Madness" bettors.
This should help to increase TV ratings, which likely would have suffered as many people have had their regular viewing habits thrown for a loop over the past year.
-
With more and more states bringing legal betting options online, expect the number of "March Madness" bettors to increase sharply over the coming years.